Samsung Galaxy S10e vs iPhone XR: does Samsung's $750 offer trample over Apple's "budget" iPhone?
67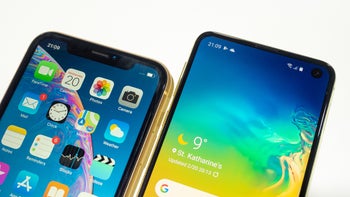 Well, well, the new Galaxy phones are here and — as expected — we now get a trio of flagships. Two premium-priced ones and a more "affordable" edition. That's without mentioning the 5G version and the foldable phone, bear with us, we are trying to keep it simple.
So, three new Galaxy S10 phones. Remind you of something? Yeah, that strategy looks a lot like the trio of iphones we saw a few months back. And it just so happens that the "affordable" Galaxy S10e matches the price of the "affordable" iPhone XR exactly — $750.
We wondered — how do these two devices stack up against one another? So, we spent some time with both of them in hand, here are our quick impressions.
Design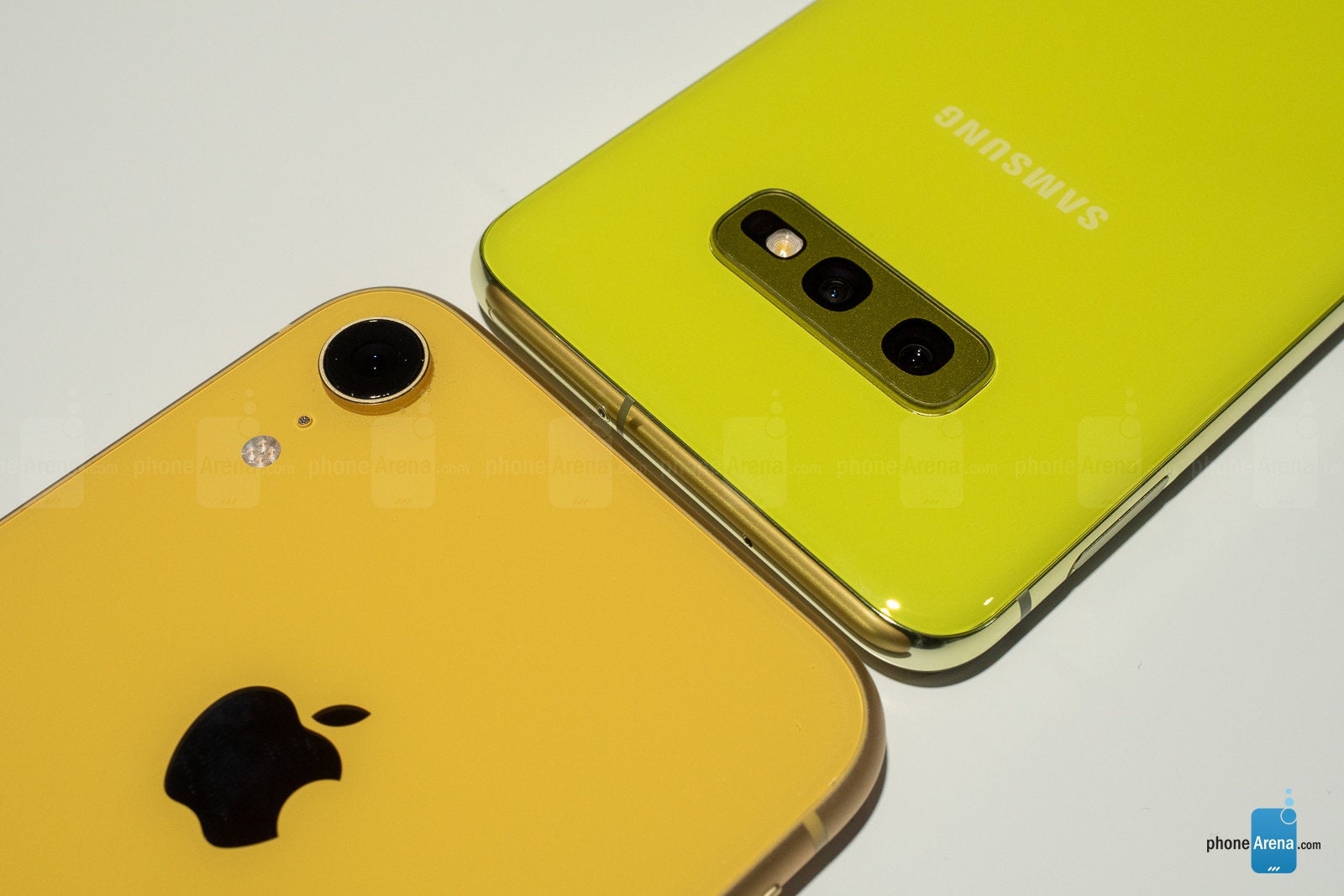 The Samsung Galaxy S10e shares a lot of the colors that the other S10 phones come with. The exception here is Canary Yellow, which will only be available on the S10e. Luckily, we brought our own yellow iPhone XR for some comparison shots. It doesn't show a lot in the photos, but we can assure you — that Galaxy S10e is a screaming yellow, definitely more vibrant than the iPhone XR. That can be either a good or a bad thing, depending on what you are aiming for.
Moving past the color, the Samsung Galaxy S10e is certainly much more compact than the iPhone XR. For one, the Sammy has a 5.8-inch screen, while the diagonal on the iPhone's display is 6.1 inches. In fact, in terms of size, the S10e is much more comparable to the more expensive iPhone XS.
You probably noticed another interesting tidbit in this image — the bezels of the iPhone XR kind of stick out at you like a sore thumb, don't they? And, while we know from experience that you can live with them, it's just impossible to ignore how much cleaner and more elegant the Galaxy S10e looks when compared to Apple's "budget flagship".
We were a bit worried about the side-mounted fingerprint scanner on the Galaxy S10e, but it's not really hard to reach, especially since the device is so compact.
Display and hardware
The display panels are also wildly different. On the iPhone XR, Apple stuck to its traditional LCD, while Samsung used the latest iteration of its own Super AMOLED technology. Which one is better? Well, while one can argue that Apple's LCD panels are really, really good, the unanimous vote always goes towards a good OLED panel.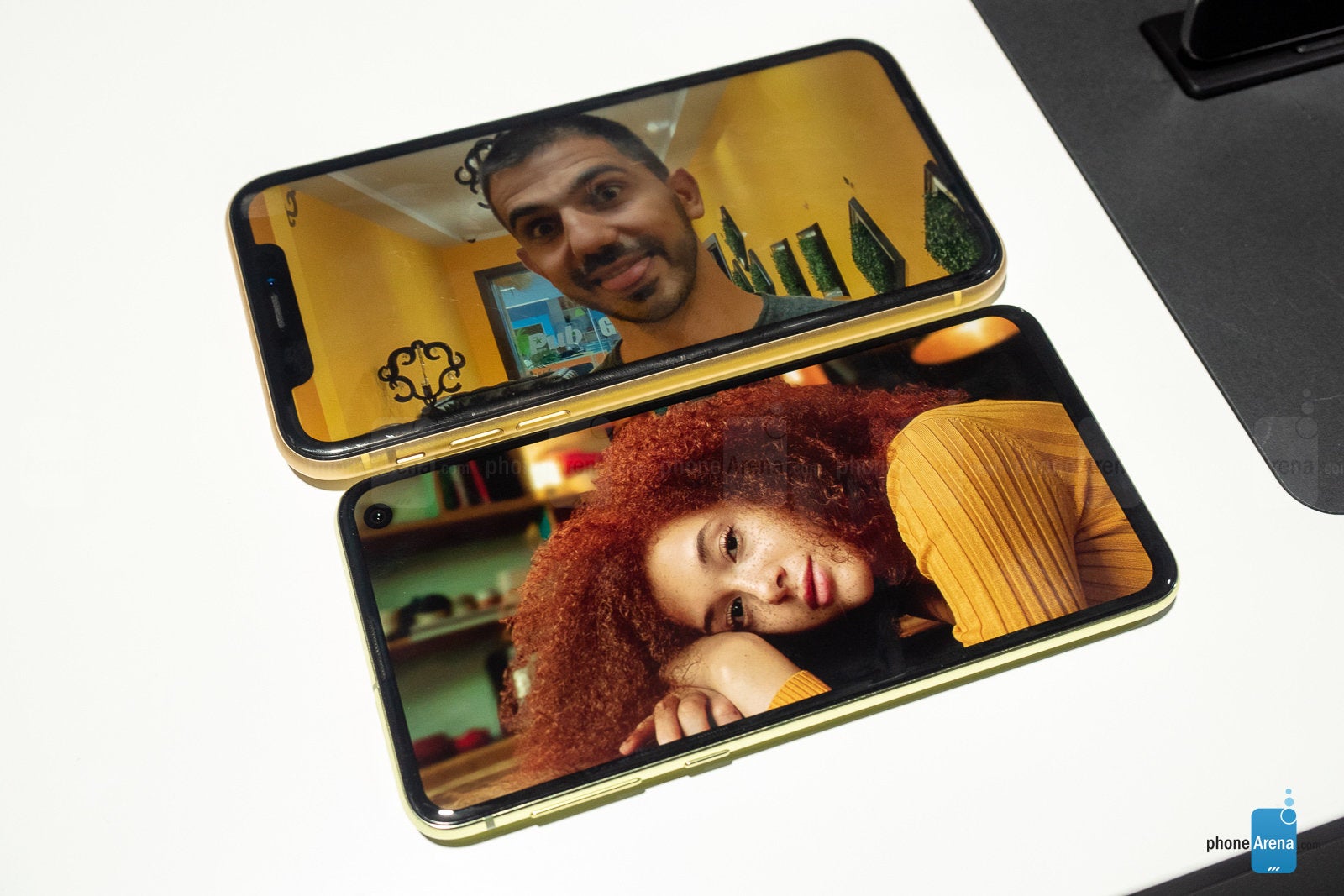 Reason being is that OLED provides the ultimate contrast with its deep blacks, as well as more vibrant and punchy colors. Also, in the case of the Galaxy S10e vs the iPhone XR, the former has a much sharper resolution — 1080 x 2280 pixels (435 ppi) — and the latter sticks to a more modest 828 x 1792 pixels (326 ppi).
As for hardware — both the iPhone XR and Galaxy S10e sport their respective "best available" chips. The iPhone is powered by Apple's super-fast, hexa-core A12 Bionic, the Galaxy has Qualcomm's latest-and-greatest octa-core Snapdragon 855. The iPhone has 3 GB of RAM, the Galaxy starts at 6 GB and goes up to 8 GB.
Both phones appear to run smooth and fast, but we will need more time to put the S10e through its paces.
Camera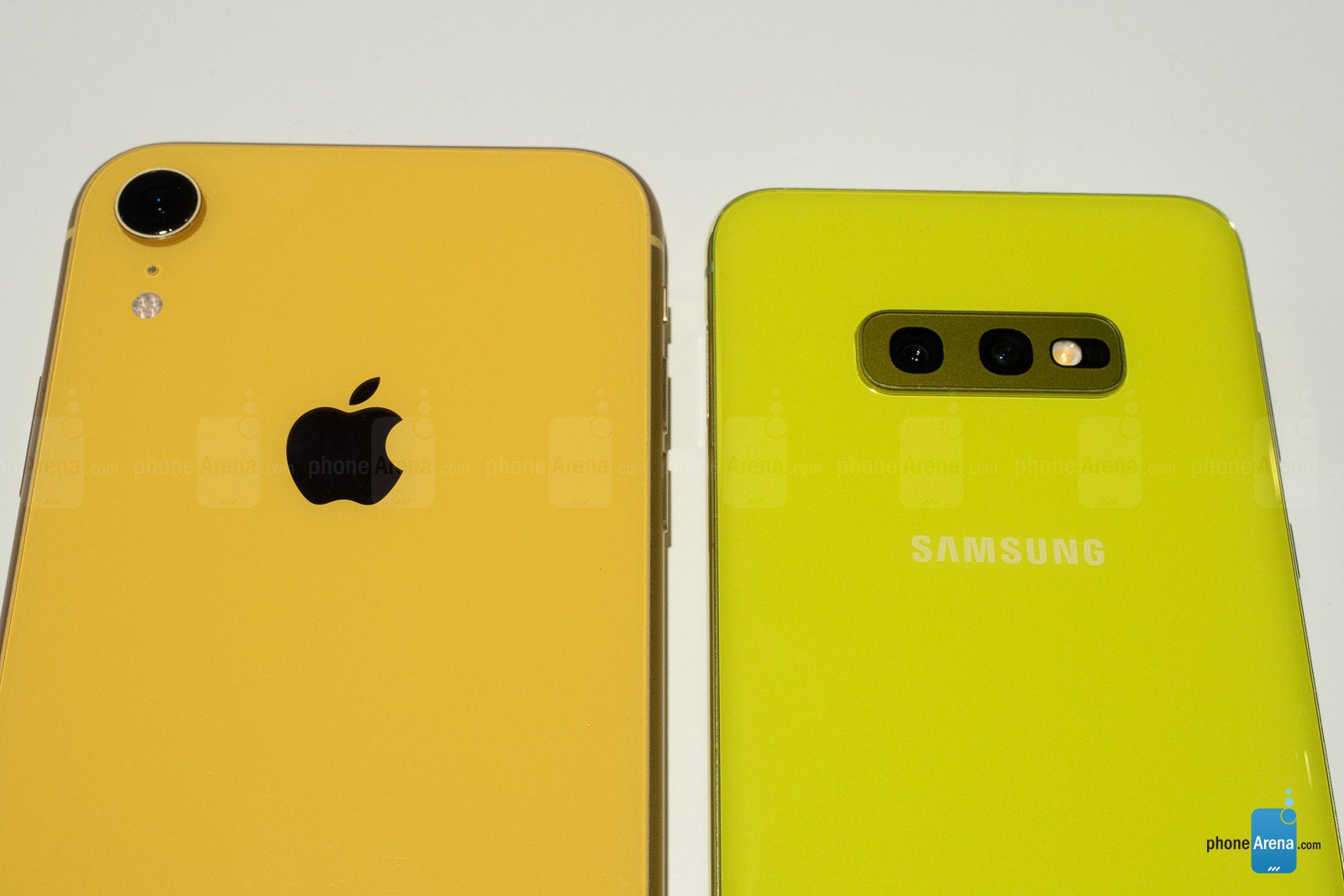 So, the Galaxy S10e comes with no telephoto camera on the back and no secondary camera on the front. While shedding those, it also lost the ability to take Live Focus photos — there's no DSLR-emulating faux bokeh for a Portrait Mode on this phone.
To make up for that, Samsung gives you the ultra-wide-angle lens for the secondary camera on the back. With a 123-degree field of view, you can get some interesting shots, or dress your phone up in an armored case and use it as a makeshift action camera.
The iPhone XR also dropped extra cameras. In fact, it's down to the essentials — one on the front and one on the back. However, it retains its Portrait Mode by using the single main snapper and some software trickery.
We'll have more time to take detailed samples and compare the two cameras' performances later, but it seems that the decision here comes down to: do you want Portrait Mode or do you want an ultra-wide-angle camera?
Expectations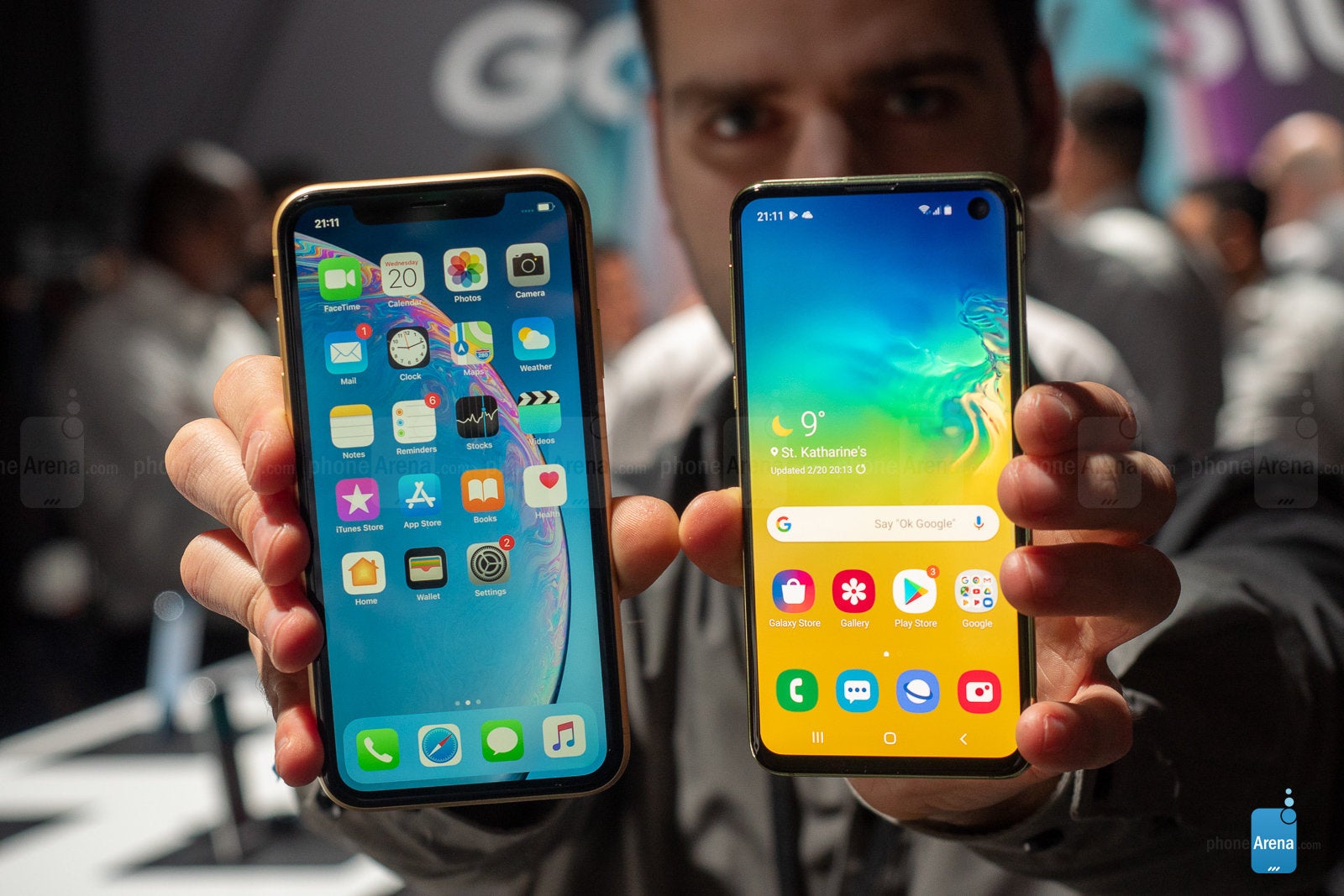 The two phones are certainly neck-in-neck. Yes, the Apple faithful will stay with the iPhones, and the longtime Samsung fans don't seem to have a reason to be switching — not this year — but for all those customers that are stuck somewhere in between, this will actually be a tough call.
The Galaxy S10e offers great performance, full on Galaxy flagship hardware (no Lite editions or anything) in a very compact, cute little package. The iPhone XR gives you most of what its bigger siblings can do, but it loses the AMOLED display, 3D Touch, any form of secondary camera, and it gains a bit of a bezel that you can't unsee after comparing it with a premium phone.
When it comes to "who cut more corners to get to that $750 price tag" it seems that it was the iPhone XR. The Galaxy S10e feels like a no-compromise, compact flagship. We'll have to wait and see how it performs for a prolonged period!