Samsung Galaxy Note 10 and Note 10+: first camera samples, iPhone XS comparison
31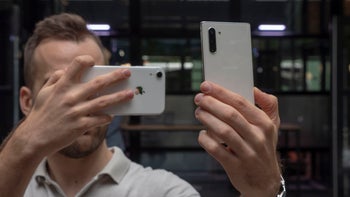 The Galaxy Note 10 and Note 10+ are finally unveiled and — as expected — they are specs champions. Samsung has not only consistently packed the best specs they can cram into its Note devices, it has also been putting great emphasis on its cameras' performance over the past few year.
And performers these phones are. Whether you pick up a recent Galaxy S or Galaxy Note, you will end up taking great shots. It seems that the current Galaxy Note 10 and Galaxy Note 10+ don't have much of an upgrade in that department when compared to the Galaxy S10 line that came out earlier this year. But we wouldn't say that's bad — the S10 already takes amazing shots.
Both the Galaxy Note 10 and Galaxy Note 10+ have a 12 MP main camera, a 12 MP telephoto camera, and a 16 MP ultra-wide-angle snapper. On the front, that tiny punch-hole hides a 10 MP selfie camera. The Note 10+ has an extra DepthVision Camera, which allows it to place virtual objects in Augmented Reality with higher accuracy, make full 3D scans of real-world objects, and possibly provide improved edge detection for Live Focus features.
While we still haven't gotten the chance to put the cameras through a full review process, we did spend enough hands-on time with the new Notes to snap a bunch of pictures.
Samsung has been fine-tuning color reproduction and sharpening over the past few years. It still leans towards slightly oversharpening objects, but it's not even near to a point where we would call it "unrealistic". It has also struggled with yellow-ish colors in the past, but the balance seems to be more in line this year around.
For comparison, we also took several photos with an iPhone XS, just to see what differences we can expect.
The following shot shows Samsung's tendency to over-sharpen detail a bit too much. Depending on who views it, the detail on these bricks may look amazing, or it could look a bit over the top: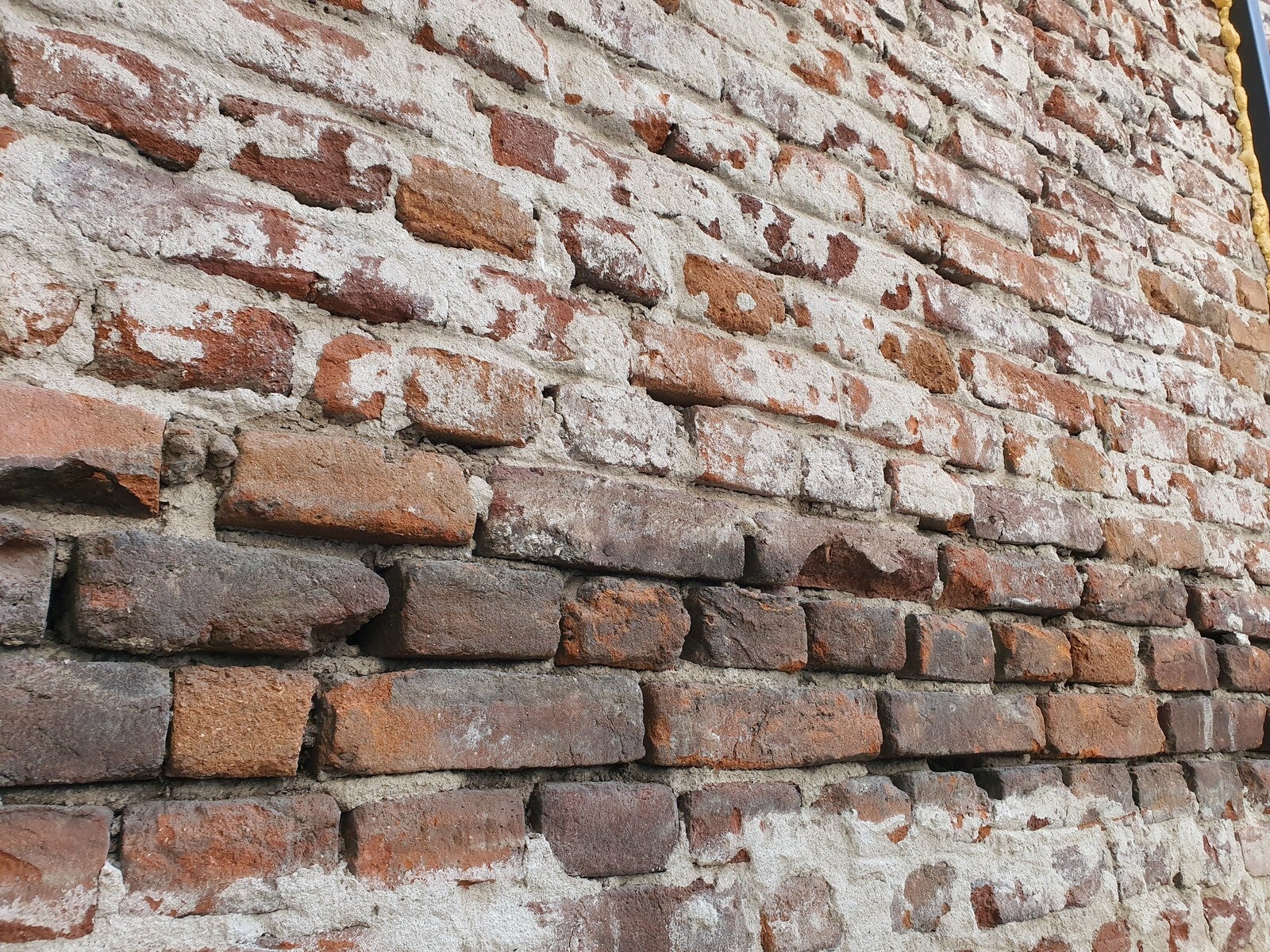 However, overall, even in the challenging conditions of in-doors with multiple light sources and different colors bouncing around, the Note 10 still managed to hit a balanced point that's pleasing to view and more than good enough to share:
*iPhone XS (left) vs Galaxy Note 10 (right) regular wide-angle
Of course, we have a stellar camera on the front and of course it offers a Live Focus function. You know — for when you want to get extra artsy with your selfies. It does get a tad noisy when the light is less than ideal, but otherwise it's pretty good at capturing dynamic shots with challenging highlights. Its faux bokeh effect is pretty on point but it's still challenged by strands of loose hair or dark background elements meeting the edge of the subject's body.


*iPhone XS (left) vs Galaxy Note 10 (right) selfie
Conclusion and expectations
Of course, we wouldn't be hasty to cast judgement on the Note 10's camera just yet. From our preliminary tests, it looks pretty good — as good as the Galaxy S10 camera. There were a few hiccups and minor disappointments, but we'll need to spend more time with it to see if these annoyances are a regular occurrence or off-shoot incidents. Of course, we wouldn't rule out the possibility that a patch can further fine-tune the camera, since the hands-on units were essentially pre-production phones. Stay tuned!
Recommended Stories