Internal code reveals that "Flip to Shhh" gesture may make it to the upcoming Google Pixel Fold
2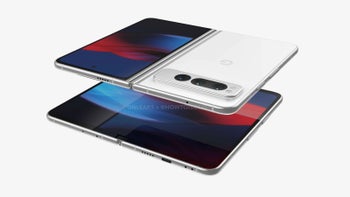 For fans of Google's line of Pixel phones, the Pixel Fold may just be the most anticipated device rumored to be released this year. Yet, even though we have seen plenty of leaks revealing what the hardware will look like, little is known about what the software experience will be like.
However, a new
APK teardown done by the team at 9to5Google
reveals that there is one Pixel feature from older devices that will make it to Google's first foldable device. This feature happens to be the same "Flip to Shhh" gesture found on mobile devices to activate the "Do Not Disturb" mode.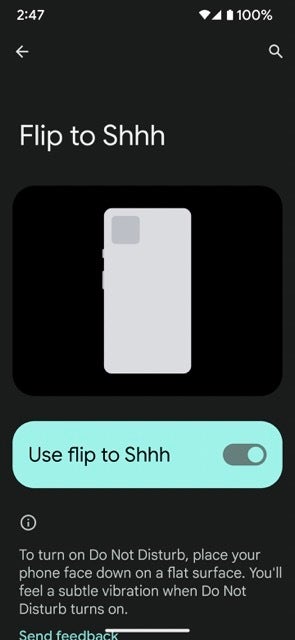 The internal code revealing this information was found in the stable release of the Digital Wellbeing app (version 1.5) under the "pref_auto_dnd_enable_foldable_summary" string. The code states: "To turn on Do Not Disturb, make sure your phone is folded and place it face down on a flat surface. You'll feel a subtle vibration when Do Not Disturb turns on."
The fact that it calls out that the phone needs to be folded is reason enough to suspect that this is meant for the upcoming Pixel fold, as this gesture currently exists for non-folding Pixel devices and the description in those phones is basically identical, save for the "folding" part. As mentioned by 9to5, it makes complete sense that you would need to first fold the device, as you wouldn't be expected to turn a folding screen upside down and possibly damage it and also have the cover screen facing up.
Whatever the case will be in regards to "Flip to Shhh" and "Do Not Disturb," it will be very encouraging to see core Pixel features such as these show up on the Pixel fold. As a Pixel fan myself, I would want the Pixel Fold software experience to be as close as possible to what it is now while still making smart use of the extra real estate.