The Fitbit Versa smartwatch leaks as the company aims at both genders this time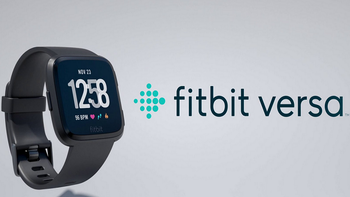 Fitbit's first smartwatch, the Fitbit Ionic, was hardly a success. When paired to a handset, the Ionic gave users notifications related to texts and phone calls, and with a smattering of apps, a mobile payment system, GPS, and Fitbit OS, the company figured that the Ionic would appeal to consumers interested in a smartwatch. But the large size of the display apparently turned off potential female buyers, something that Fitbit is said to be addressing with its next smartwatch.
Thanks to a report published today, we can see that Fitbit's second smartwatch attempt is being prepped. Called the Fitbit Versa (thanks to Evan Blass for that information), one source with knowledge of the company's plans said that Fitbit "wants this to be something that will appeal to a larger, more general smartwatch audience." That might be code for this time we are going to appeal to both genders. The new timepiece is smaller than the Ionic, matching up in size with the Fitbit Blaze.
The Fitbit Versa will reportedly be water resistant to 50m (164 feet). While it won't offer GPS, it will come with the SpO2 sensor. That means that the new Versa will be able to monitor for sleep apnea, a serious condition that causes a person to stop and start breathing while asleep. Fitbit will need first to enable this feature on some of its devices. Perhaps more importantly, Fitbit has supposedly been working on buffing up the App Gallery.
Most importantly for a mass market product, talk is that the Fitbit Versa will be priced cheaper than the Ionic; the latter sold for $299.95 when it was launched last October. There is no word on when we might expect to see Fitbit make this official.
source:
Wareable
,
@evleaks