Fitbit to discontinue Adventures and Challenges, Open Groups, and Fitbit Studio
3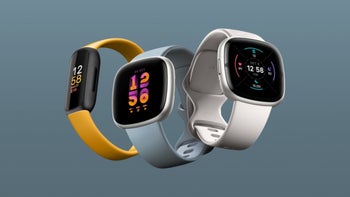 Fitbit has recently been making some changes to its app, and has been dropping some features, in what may seem like a way for better integration with
Google
, reports
Android Police
. Fitbit will now be letting go of its Adventures feature, Challenges, and open groups.
Fitbit discontinuing some of its quite popular features soon
Back in 2021,
Google acquired Fitbit
. However, long before that acquisition, the company had some quite fun features centered on its community of users. However, some of them will now be discontinued.
First off, we have Adventures and Challenges. Fitbit will discontinue these two features on March 27. Adventures was a feature that inspired users to meet their step goals by unlocking virtual tours of popular destinations, like Yosemite National Park in California. On the other hand, the Challenges feature (its functionality being pretty straightforward given the feature's name) has become really popular and many other companies are having similar solutions.
But, Fitbit is continuing to transition into Google's ecosystem, and because of that, these two features will now be dropped. You'll lose any trophies you earned from challenges if you participated in said challenge after March 27. However, luckily for you, you can download your data before that date from the
Fitbit Settings page
and the Fitbit dashboard.
You can still interact with friends via the Friends leaderboard and Community Feed.
Another thing that's going to be dropped is support for open groups. This feature allows anyone to join a community based on a shared interest. The feature will be phased out the beginning of March. Then you'll only be able to form private closed groups with your friend. You'll still be able to communicate through the Health & Wellness forums.
But that's not all. Fitbit Studio, which is a tool for building third-party apps and watch faces, is going to be closed on April 20. As an alternative, developers will have to use Fitbit's command-line interface tools for future app creation.
Although this all sounds a bit grim - especially if you've been a fan of these features - these moves seem to be for the good. Fitbit says that these efforts are so that the app gets a streamlined experience. Also, as many believe, it would pave the way for better integration with Google services. We'll see what improvements this integration will bring. It will for sure be interesting to see if these changes, as well as a further-down-the-line tighter integration with Google will help Fitbit smartwatches have even better changes when rivaling the
best smartwatches
right now.