Confirmed: Galaxy S23 and S23+ get bigger batteries, but no capacity upgrade for S23 Ultra
2
We may earn a commission if you make a purchase from the links on this page.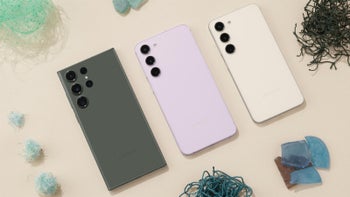 The highly anticipated Samsung Galaxy S23 line has just been officially unveiled along with important information on the rumored battery life improvements in each respective model. The smaller S23 and S23 Plus models have been confirmed to get a bigger size battery, which is an improvement when compared to their predecessors. However, the biggest and S Pen-wielding flagship, the Galaxy S23 Ultra, delivers a mere 5,000 mAh, same as the past two generations.
The exact size of the batteries on the S23 and S23 Plus are 3,900 mAh and 4,700 mAh respectively. This is a 200 mAh improvement when compared to the 3,700 mAh and 4,500 mAh on their S22 counterparts. This is not the case though with the S23 Ultra, which surprisingly carries the same 5,000 mAh battery size as its last two predecessors, the S22 and S21 Ultra.
How will the battery perform?
As anyone who has spent any time with smartphones will know, battery life and performance isn't just about how big the battery is, although it is part of the equation. There are other factors that play a major part, such as temperature, humidity, electrical stress, depth of discharge, and trickle charging.
Luckily, the Samsung
Galaxy S23 battery
will carry a very powerful trick up its sleeve, in the form of the Snapdragon 8 Gen 2. This SoC features an an upgraded Qualcomm Adreno GPU, making it the fastest and power-efficient Snapdragon ever.
Of course, the improved system chip and a display that is more power efficient across all of the Galaxy S23 models will be two key factors that will also help to improve the battery life of the Galaxy S23 family of devices.
What are the charging speeds?
The Galaxy S23 will support 25W of charging speed when connected to a cable, this is in contrast to the faster 45W speed that you will be able to get on the S23 Plus and S23 Ultra. Of course, neither of the Galaxy S23 phones will include a charger in the box, which means it will be up to us, the consumer, to purchase a compatible charging cable and brick.
These charging speeds are consistent with those of last year's Galaxy S22 family.
What about wireless charging?
All three models in the Galaxy S23 family will support wireless charging, as well as reverse wireless charging. The maximum power output you will get when using wireless charging will be either 15 or 10 watts, just as it was with the previous generation. However, note that when using reverse Qi wireless charging, which allows you to use your phone as a power bank for other devices, your battery will definitely drain quicker.