Israeli tech firm Cellebrite says it can unlock most Apple iPhone models
17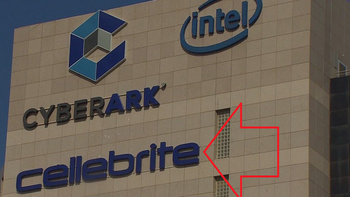 You might remember the name Cellebrite from the old days when you would purchase a new feature phone and have the contacts and other data moved from your old handset to the new one. Many carriers would use a Cellebrite machine to handle those duties. At the same time,
these machines would often give us information about an upcoming new model
before it was released.
And two years ago, the company ended up involved in the brouhaha over
Apple's defiance of a court order demanding that it unlock the Apple iPhone 5c
belonging to deceased "Sacramento shooter" Syed Farook. Apple refused to hand over a special version of iOS (dubbed gOS for government operating system) that would have opened the terrorist's handset, stating that turning over such software placed the security of all iPhone units in jeopardy. Desperate, the FBI eventually made a deal with Cellebrite to unlock Farook's phone. While the price paid was never officially released,
guesses ranged from $15,000
to as high as $1 million. By the way,
the government did not find one shred of usable evidence on the phone
.
Today, Cellebrite confirmed that it can now unlock iPhone handsets
running versions of iOS up to the last public release of iOS 11.2.6
. This will allow the FBI and other law enforcement agencies to bypass the lock screen on iPhone units. According to a story published in
Forbes
, Cellebrite can now "retrieve (without needing to root or jailbreak the device) the full file system to recover downloaded emails, third-party application data, geolocation data and system logs."
Former CIA employee Edward Snowden weighed in on Twitter, saying that the security of an iPhone was one of the most compelling reasons to buy an iOS powered device as opposed to an Android model. The new capabilities offered by Cellebrite "threaten the core of an iPhone's value," tweeted Snowden. A Cellebrite sales brochure for its Advanced Unlocking and Extraction Services brags that the firm can now unlock "Apple iOS devices and operating systems, including iPhone, iPad, iPad mini, iPad Pro and iPod touch, running iOS 5 to iOS 11." The company also told a source in law enforcement that it can unlock the
Apple iPhone 8
. A warrant in an arms trafficking case suggests that the government broke into an
iPhone X
. One way this could have been accomplished was to put the phone up to the face of the accused and allow Face ID to do its thing.
To unlock an iPhone, cops mail the device to Cellebrite where the company performs its sorcery to unlock the phone. It is then sent back to law enforcement so that the required data can be pulled out of the handset, or Cellebrite can handle that task as well. For all this, Cellebrite charges as low as $1,500.
source:
Forbes
,
@Snowden