Microsoft Surface Black Friday deals 2022: our expectations
1
We may earn a commission if you make a purchase from the links on this page.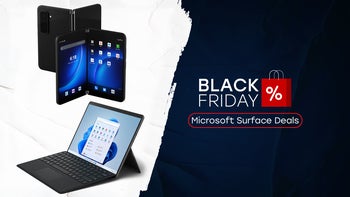 Microsoft Surface devices, which includes all kinds of products ranging from laptops to dual-screen phones, are usually accompanied with a nice, hefty price tag. Thankfully we have everyone's favorite shopping events like Black Friday, for example, to bless us with some awesome deals on this otherwise pricey tech!
Black Friday 2022 is slowly but surely coming coming our way, and ones November arrives it would be almost too late to do any kind of research. That is why we have already piled up all the information about last year's Microsoft Surface Black Friday deals for you, so you know what to expect this time around!
Jump to:
Best Black Friday Microsoft Surface deals to expect in 2022
Microsoft Surface Pro 7, 7+
Last year, the Microsoft Surface Pro 7 with Intel Core i3 and 128GB of storage got a pretty good $360 off of its original retail price at Best Buy. The more powerful version that has an Intel Core i5 processor, on the other hand, received a $200 discount.
It's likely we will see the same, if not better discounts for the Surface Pro 7 series during Black Friday 2022
Right now there are deals starting at 15% going as high as 35% for some Surface Pro 7 devices.
Microsoft Surface Laptop Go and Surface Laptop 4
Even more Microsoft Surface devices got love on Best Buy last year. The Surface Laptop Go, for example, got its price reduced by $150 for the Intel Core i5 version with 128GB of storage. The higher-end Surface Laptop 4 received an even better price cut of $200 for the model with AMD's Ryzen 5 processor.
It's very possible that we could see higher discounts for both of these laptops once Black Friday 2022 comes around.
Microsoft Surface Duo and Surface Duo 2 deals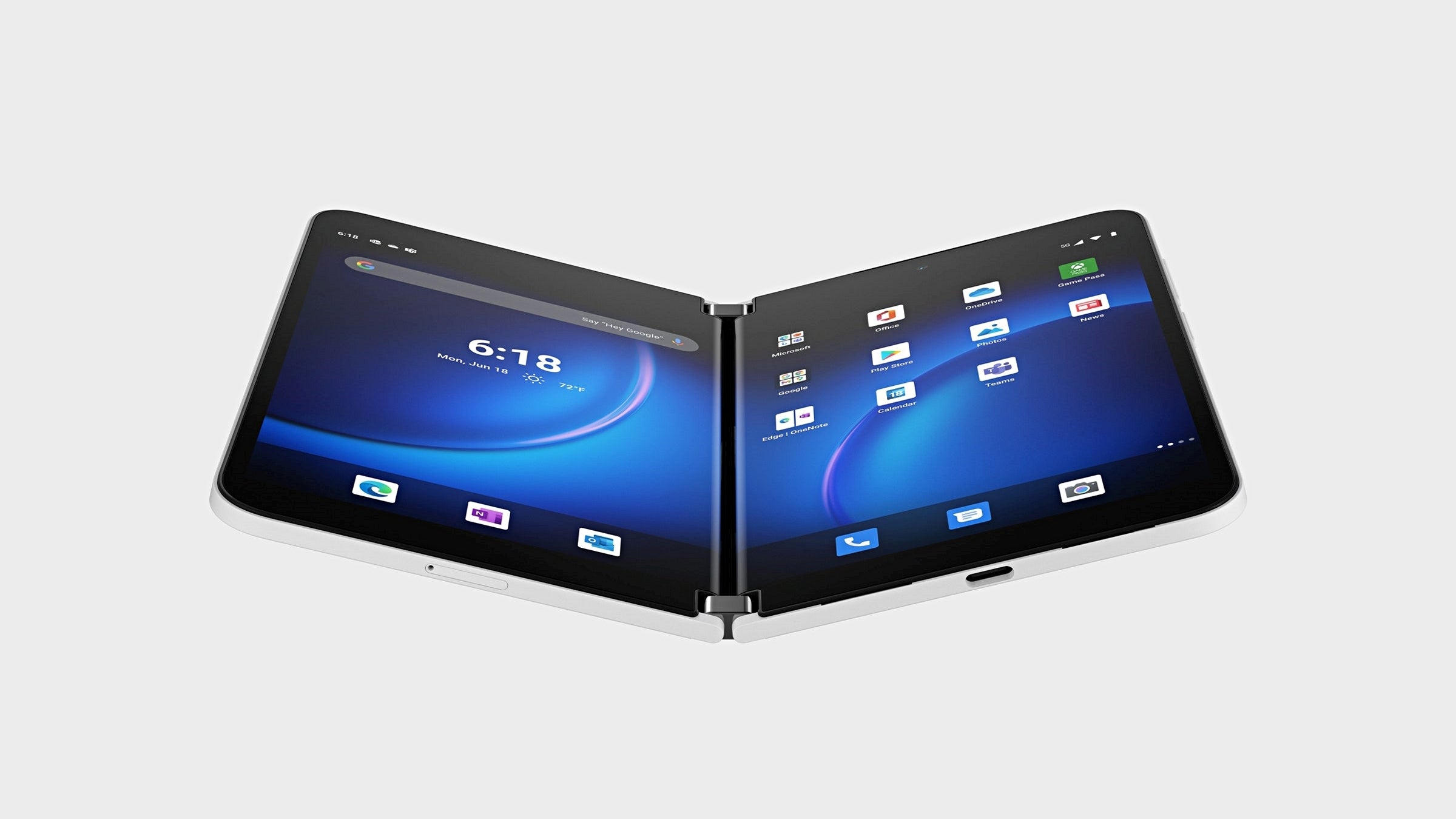 Microsoft Surface Duo
The original Surface Duo folding phone from Microsoft was—to put it plainly—weird. It had a futuristic vibe about it that was somehow alluring to the eye. That being said, it had its flaws and was a difficult purchase at its initial price.
Thankfully, when you mix in the arguably unsuccessful launch, the fact that it's an older device now, and some Black Friday discounts, you can find the Surface Duo during the 2022 shopping spree for almost half of its original price. We expect similar price cuts this year too.

The second iteration of Microsoft's foldable phone, the Surface Duo 2, was a much better device overall. A large number of the predecessor's flaws were addressed and the new model received a larger battery, faster processor, better quality displays, and a camera module on the back that was completely lacking before.
The price of the Surface Duo 2 remains a hefty one, though. Last year we saw discounts somewhere in the neighborhood of $300. Hopefully 2022 Black Friday will bring the price even lower, as $1,499 is a lot of money for a phone like this.
Microsoft Surface Pro 8 deals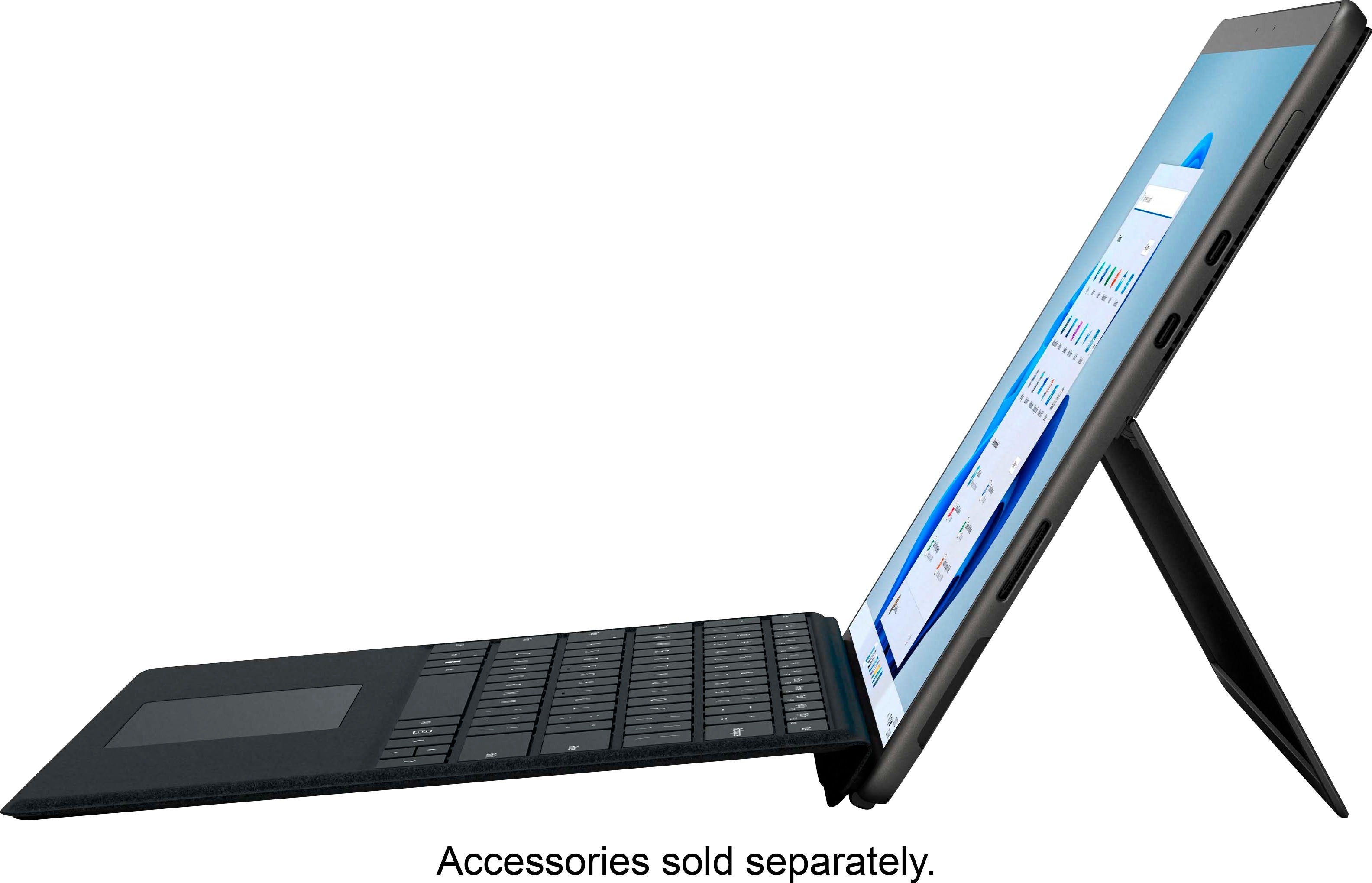 Microsoft Surface Pro 8

The Surface Pro 8 is the successor to the Surface Pro 7. It comes with many upgrades throughout the board but did not receive any significant discounts during last year as it was still brand new.
Right now there are $200 and $300 discounts at BestBuy for the Microsoft Surface Pro 8, which is not bad, but the offers on Black Friday 2022 should be even better come the holiday season. That being said, if a few hundred bucks is still a good price cut.
Microsoft Surface Pro X deals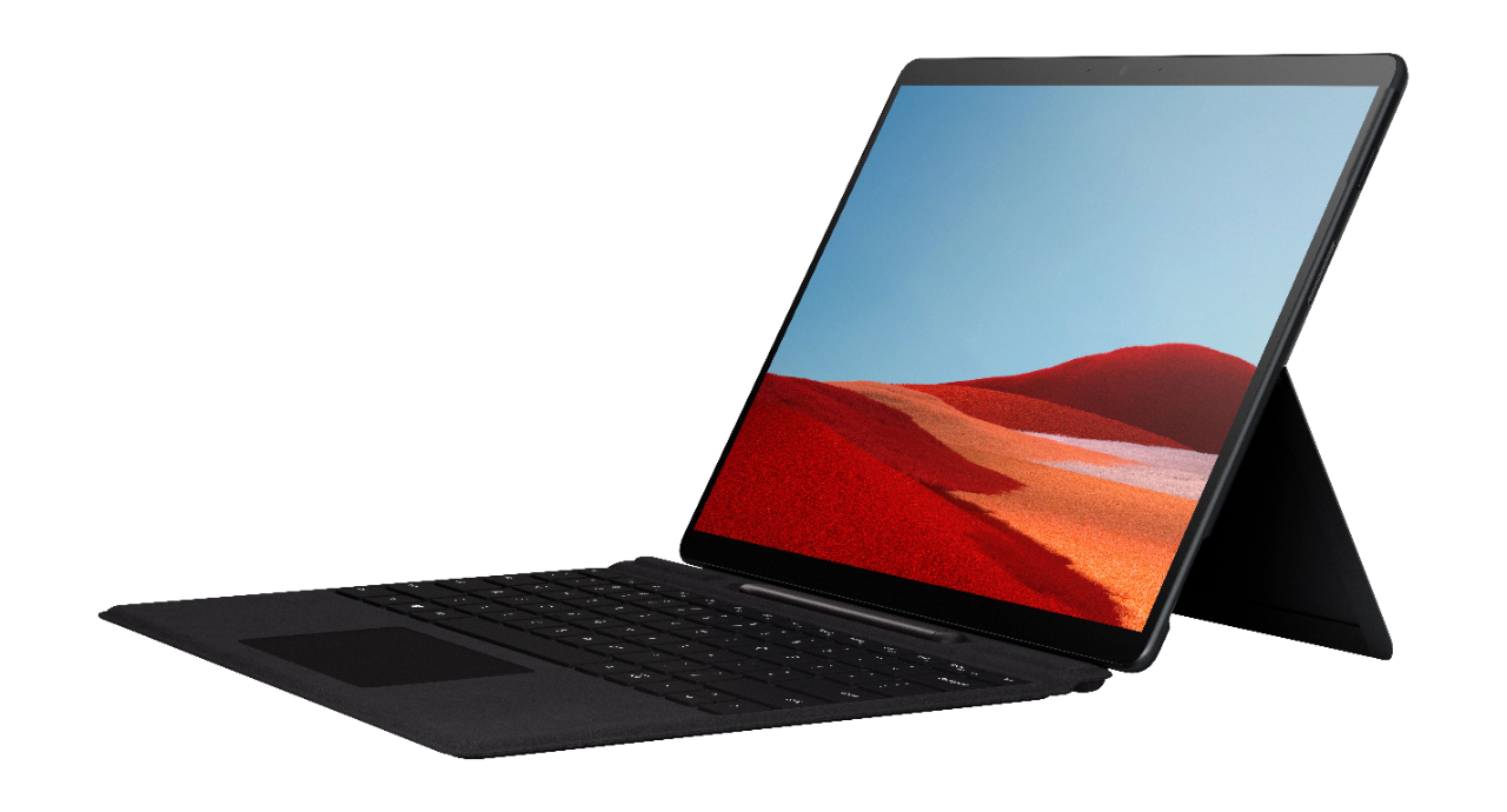 Microsoft Surface Pro X

The Surface Pro X is a much more modern-looking device than the Surface Pro 7. It offers nice specs, a nice 13-inch LCD display, and a premium build. Just like the rest of the Surface tablet family, it has a stand made out of metal.
This tablet is powered by Microsoft's SQ1 and SQ2 processors, which means Windows should run smoothly on the Surface Pro X. As far as Microsoft Surface Black Friday 2022 deals go, this tablet could be on sale with as much as a 40% discount.
Microsoft Surface Laptop Studio deals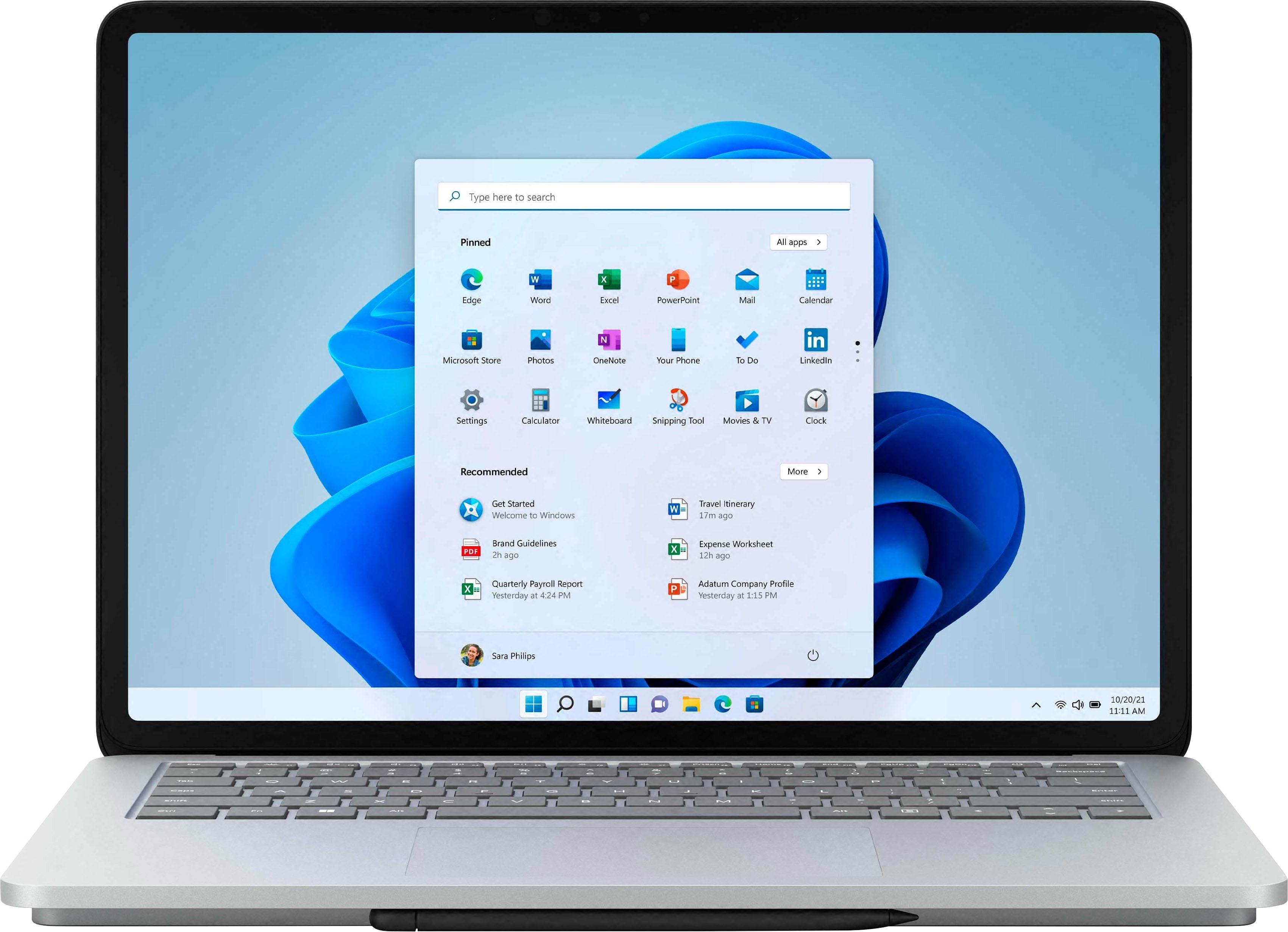 Microsoft Surface Laptop Studio
If you want the best of the best that Microsoft has to offer, then look no further than the Surface Laptop Studio. This is Microsoft's direct competitor to Apple's MacBook Pro, just so you get an idea of its target audience and what to expect.
The Surface Laptop Studio supports the Surface Slim Pen, which combined with its 14.4-inch display with a 120Hz refresh rate should make it great for sketching. You also have the ability to move the display either forward or backward, meaning you can hide the keyboard completely and focus on/operate the touch screen alone.
Being the most premium, the Surface Laptop Studio is also the priciest out of all Surface laptops. However, we expect to see $500-$600 discounts from its retail price. If you can't wait to buy one, the good news is that you can buy the Surface Laptop Studio for $200 to $300 less than its original price right now!