Best Buy is now offering discounts of between $400 and $500 on the entire Galaxy S10 family
13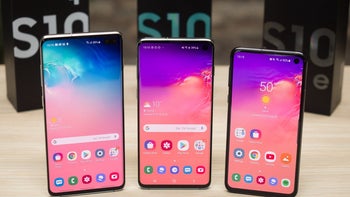 Back when
Best Buy took $300 off the usual prices
of the Galaxy S10e, S10, and S10+ with upfront carrier activation, it was hard to imagine bigger discounts were in store. But believe it or not, that's precisely what the same exact retailer is offering already, marking down Samsung's entire flagship family by anywhere between $400 and an earth-shattering $500.
Starting with the most affordable variant, both typically and at the time of this writing, the 5.8-inch flat-screened
Galaxy S10e
can be yours for as little as $349.99 with Verizon, AT&T, or Sprint activation. What's crazy about the S10e deal is that both the 128 and 256GB configurations are currently available at the aforementioned price, down from $749.99 and $849.99 respectively. Naturally, that means you have absolutely no incentive right now to purchase the 128 gig model over a 256 GB-er with an identical price tag attached to its name.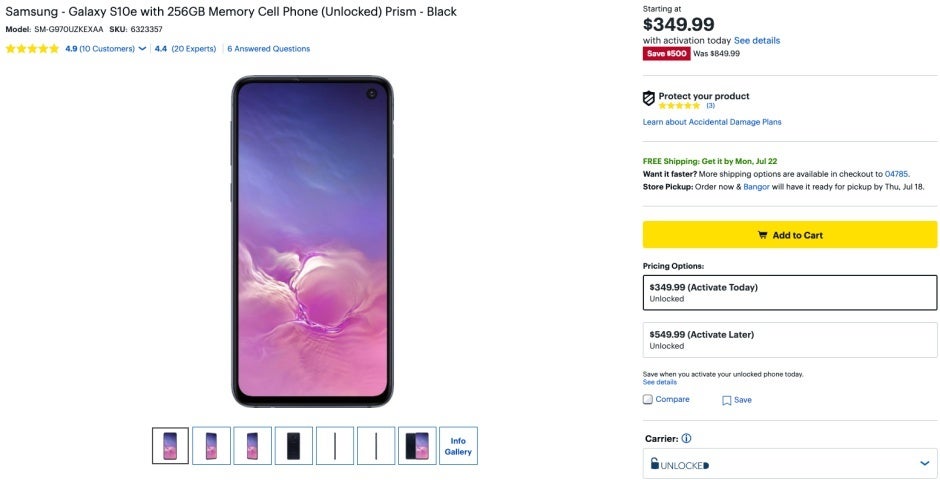 Meanwhile, the "standard"
Galaxy S10
with a 6.1-inch dual-curved display is up for grabs at $499.99 when capable of accommodating 128GB of data internally and $649.99 in a 512GB variant. The same discount applies to all three carriers mentioned above, with the entry-level configuration available at $400 off its typical price and the upper-tier model going for 500 bucks less than usual.
Last but obviously not least, the jumbo-sized 6.4-inch
Galaxy S10+
with a grand total of five cameras in tow can be purchased starting at $599.99 instead of $999.99 with 128 gigs of storage space, while the 512GB version costs $749.99 after a massive $500 reduction of its own. Once again, the only special condition you need to meet is activate this big guy right away on your network of choice, be it AT&T, Verizon, or Sprint.


Check out the deals here