The best budget Bluetooth speaker you can find - our top 5 list
1
We may earn a commission if you make a purchase from the links on this page.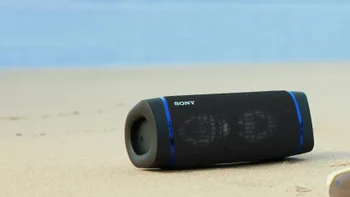 Gone are the days of the HiFi home audio system. Nowadays, many people opt for a compact and affordable Bluetooth speaker instead of investing in a complex and costly audio system.
We live in a time where high-quality audio devices are readily available at a reasonable price. While some audiophiles may disagree, it's a fact that you can find a superb sounding speaker for under $100. Plus, there's no need to fuss with record players, expensive DACs, or amplifiers.
In this article, we'll be showcasing some of the best Bluetooth speakers that fall within the $100-$200 price range. Everyone has their own idea of what constitutes a "budget" product, so we're targeting this price range to appeal to a wide audience.
The best budget Bluetooth speakers at a glance:
best budget Bluetooth speaker overall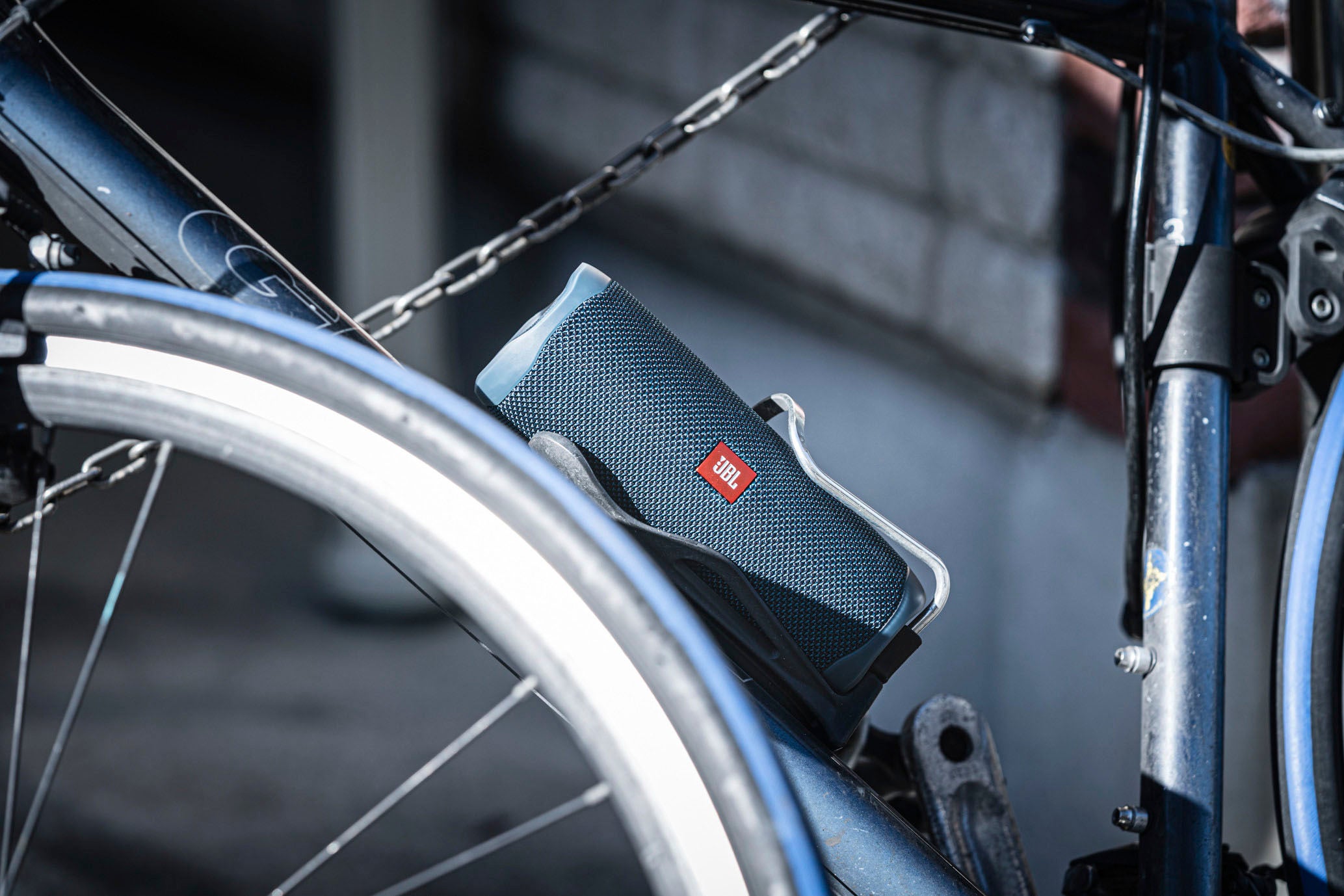 The JBL Flip6 is waterproof and highly portable
The JBL Flip series of portable Bluetooth speakers is immensely popular and for a good reason. The JBL Flip6 is no exception - it has it all, it does it all. You get 12 hours of playtime on a single charge, an IP67 rating to keep the party going around pools or in the rain, and there's also a protective case included.
The whole thing is pretty lightweight and portable and it's the go-to speaker for outdoor parties, mountain hiking, beach get-togethers, and everything in between. The JBL Flip6 features big drivers that are positioned far apart for good stereo effect, and last but not least, it charges through USB-C.
The price of this budget Bluetooth speaker is just above our threshold but you can find it discounted pretty much anywhere.
Get your JBL Flip6 here:
Anker Soundcore Select Pro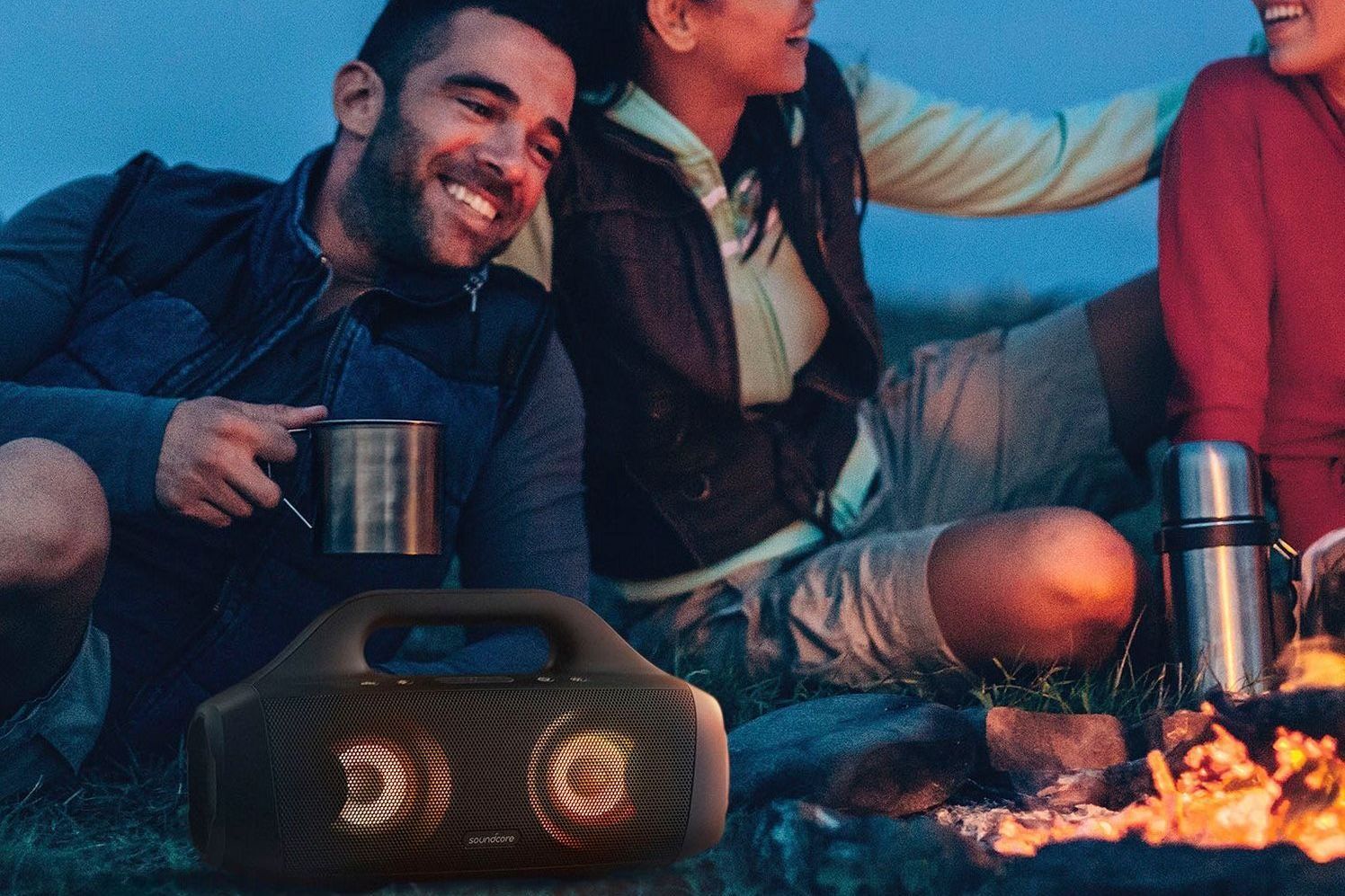 Anker Soundcore Select Pro
If you want to keep things even more affordable but don't want to say goodbye to any features, the Anker Soundcore Select Pro is the perfect solution. This Bluetooth speaker is a thing of beauty. It's pretty stylish and comes with LED lighting that creates a unique atmosphere with 6 lighting patterns.

The Anker Soundcore Select Pro also comes equipped with a custom-designed DSP chip and dual bass radiators. Anker calls this BassUp and as the name suggests, it can deliver powerful bass to keep the party going.

This budget Bluetooth speaker is also IPX7 waterproof, it features a large battery capable of powering it for up to 16 hours, and with PartyCast you can connect dozens of speakers for the ultimate party experience. It also charges through USB-C, and the price is extremely affordable.
Get your Anker Soundcore Select Pro here: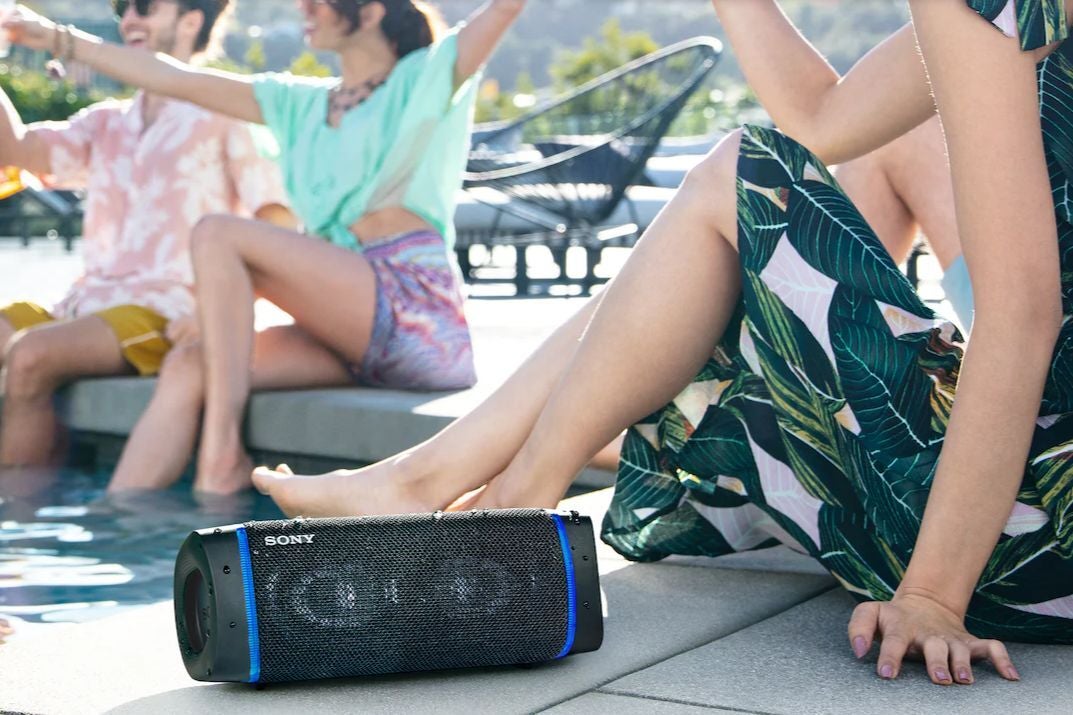 Sony SRS-XB33
When music is all about that bass, you can't go wrong with Sony's Bluetooth speakers. The Japanese company patented its Extra Bass technology decades ago, and it delivers every time you push that play button.
There's a lot of choice in the SRS range of speakers but to keep things "budget" we're focusing our attention on the SRS-XB33. It's a solid speaker with some neat features - such as the full-range speakers, coupled with dual passive radiators to offer the aforementioned powerful bass.
Just like the other entries on our list, this budget Bluetooth speaker is waterproof but this time the rating is IP67, which means it can be submerged in freshwater (although we don't recommend it). It charges through USB-C and has a bunch of hardware control buttons on the back. The Party Connect allows you to connect up to 100 speakers and synchronize an amazing party.
The Sony SRS-XB33 also supports three codecs - SBC, AAC, and LDAC, and uses Bluetooth 5.0 for connectivity. It's also very stylish, and the price is good.
Get your Sony SRS-XB33 here: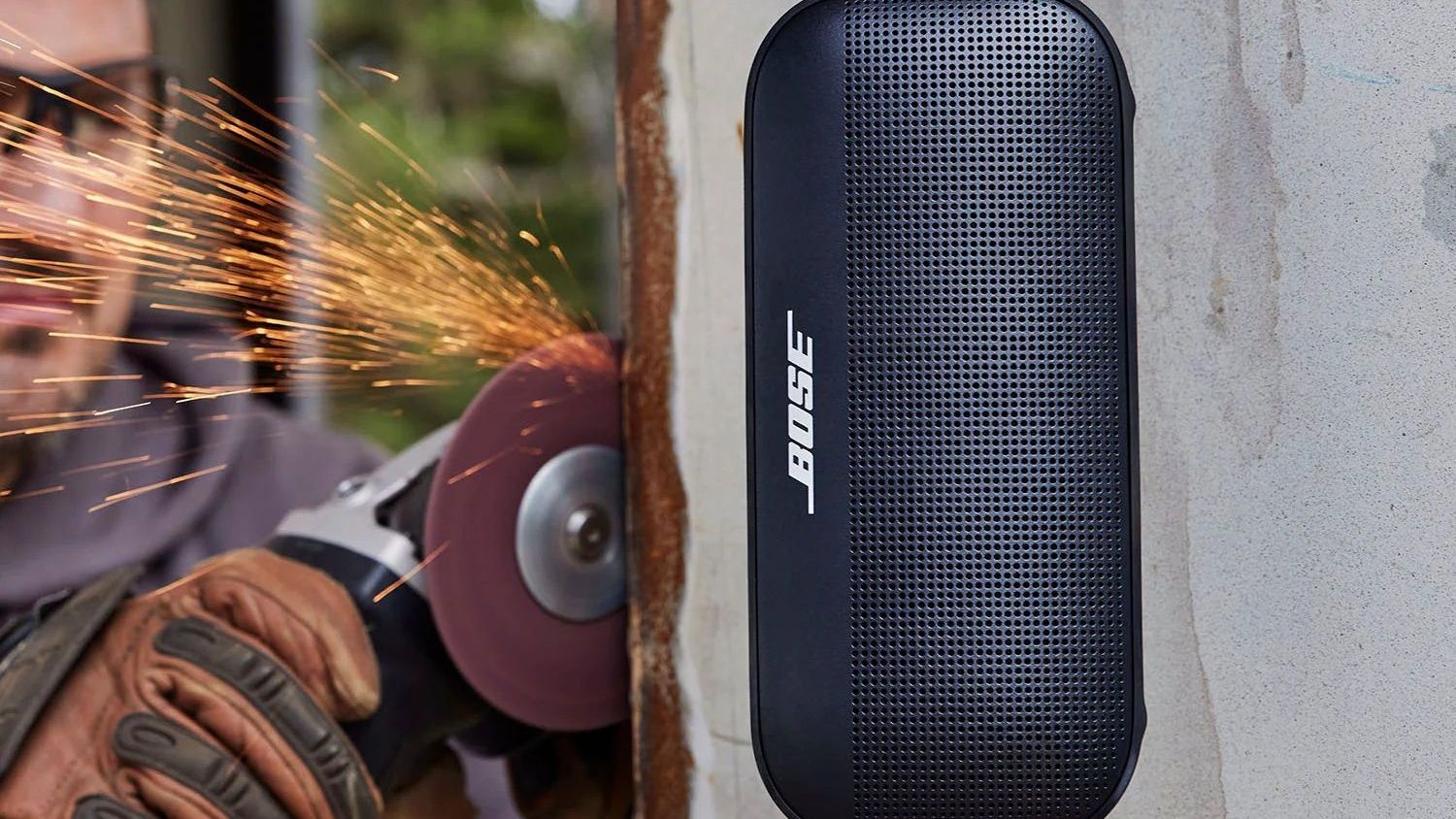 The Bose Soundlink Flex is a small and lightweight budget Bluetooth speaker that comes with some cool features. There's a built-in microphone so you can take calls from up to 30 feet away. It also works perfectly with all smart assistants - Google Assistant, Alexa, and Siri.

This Bluetooth speaker is also dustproof and waterproof with an IP67 rating, meaning it can withstand water splashes from any direction, just don't shower with it and don't submerge it in water (it should survive an accidental drop in fresh water, though).

The battery life is great - 12 full hours! That and the rugged exterior will let you bring your SoundLink Flex everywhere you go.
Also see:
Get your Bose Soundlink Flex here:
Bang & Olufsen Beoplay A1
best portable budget Bluetooth speaker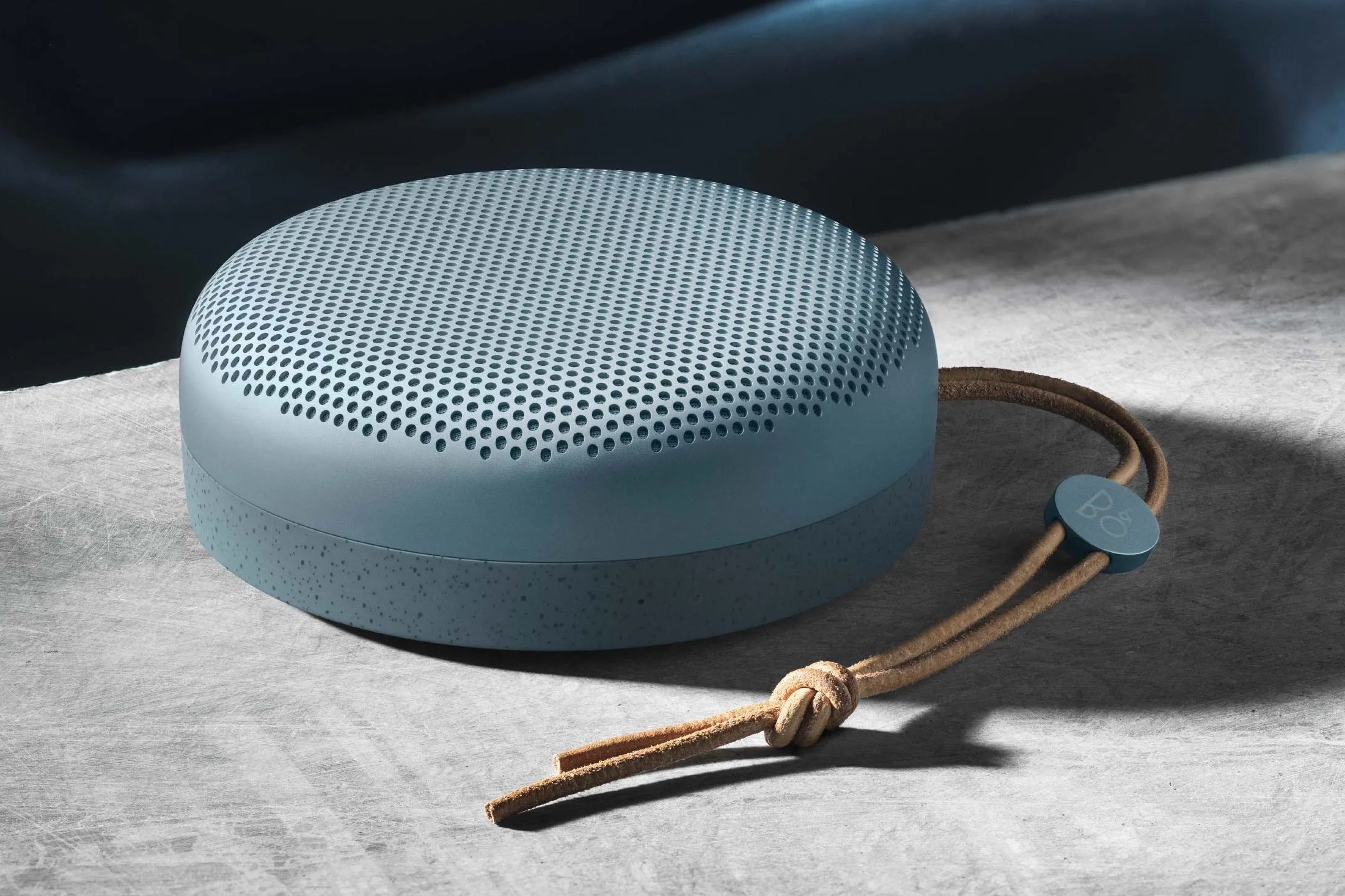 Bang & Olufsen Beoplay A1
The Bang&Olufsen Beosound A1 is a stunning Bluetooth speaker. It normally costs around $200, which is far from the "budget" moniker but there are deals and discounts that can allow you to get this little gem for cheap.
The build quality is excellent, which is to be expected from a brand like B&O. It's an amalgamation of aluminum, leather, and polymer. The Beosound A1 is dust and water-resistant, and also extremely portable. There's a USB-C port for charging, but you won't need it as the battery can last up to 24 hours on a single charge.
This little thing is also quite powerful with a peak performance of 2x140W. Lots of color options to choose from as well!
Get your Bang&Olufsen Beoplay A1 here:
Conclusion
So there you have it - the best budget Bluetooth speaker you can find in 2023. If you haven't found your favorite brand or model on this list, fret not! It's a work-in-progress. There are so many budget Bluetooth speakers and their prices are as volatile as a cryptocurrency, so there's a good chance things would change pretty soon. Meanwhile, you can also check out our
best portable Bluetooth speakers pick
for more choices.