AT&T files with the FCC seeking to put the kibosh on T-Mobile's satellite-to-cellular plan
5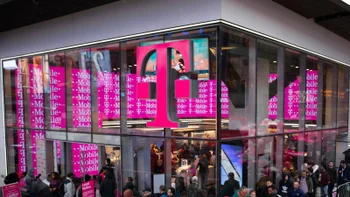 T-Mobile is planning on using the SpaceX Starlink satellite system as a way to enhance its mobile coverage in the U.S. When the FCC asked for public comment on T-Mobile's plan, the regulatory agency received one from AT&T.
The filing submitted
by the T-Mobile competitor was dated last Thursday and asks the FCC to halt T-Mobile's plan.
AT&T
says that it is important that SCS (supplemental coverage from space) "not jeopardize or inhibit the delivery of terrestrial wireless services."
AT&T seeks to stop the FCC from approving T-Mobile's satellite-to-cellular satellite service

Why? As AT&T writes, "Mobile broadband networks today are essential to American life. Americans rely on wireless connectivity to access telehealth platforms, educational resources, important government services, and more." AT&T goes on to say that "The FCC's rules do not permit SpaceX's proposed use of T-Mobile's terrestrial spectrum, and Applicants fail to even request—much less justify—rule waivers that would be necessary to authorize their proposed SCS authorizations."
AT&T also claims that the "technical showings" submitted by T-Mobile/SpaceX "are woefully insufficient regarding the risk of harmful interference posed by their planned SCS
deployments." Speaking of which, in its FCC filing, AT&T says, "To date, it does not appear that SpaceX and T-Mobile have begun testing any SCS deployments."
The submission explains what AT&T wants from the FCC and why it should get its way. "The Commission should reject SpaceX's request to simply take it at its word that it will not cause interference," says the nation's third-largest wireless carrier. "As commenters have made clear, the Commission must ensure above all else that SCS operations do not jeopardize the delivery of terrestrial services that enhance Americans' lives and fuel economic growth."

AT&T adds, "The FCC thus should not grant the applications unless and until SpaceX provides sufficient technical showings demonstrating that terrestrial licensees—including T-Mobile itself—will be protected from harmful interference."
The complaint also adds that T-Mobile and SpaceX failed to obtain waivers necessary since the FCC's current leasing rules prevent lessees using spectrum held aside for terrestrial mobile use to be used for satellite services. AT&T also wants the FCC to find out how SpaceX plans to prevent the service from causing interference with other authorized terrestrial
services in the PCS G Block including T-Mobile's own operations.
The point AT&T is making here is an interesting one. It is saying that FCC rules demand that protection for terrestrial service tops SCS service in importance and that includes T-Mobile's own terrestrial operations. And since T-Mobile's PCS G Block co-channel operations face interference from the SCS service, the latter should not be approved.
The filing adds, "SCS is not a substitute for terrestrial coverage, and SCS operations that interfere with or replace existing co-channel terrestrial services would degrade service quality and reliability for American consumers and run counter to the public interest."
The complaint concludes by saying. "AT&T supports the Commission continuing a case-by-case waiver approach to SCS operations. But the application in this proceeding falls far short of the waiver standard and raises questions that require further technical analysis and clarification. The applications should not be granted unless and until SpaceX and T-Mobile are able to make the required showings."
T-Mobile announced its partnership with SpaceX last year

T-Mobile first announced its plan to team up with SpaceX last August
. The satellite-to-cellular service is designed to help
T-Mobile
offer connectivity in places where regular terrestrial cellular service is not available such as areas that are hard to reach or inside U.S. National Parks where there are restrictions on the construction of cell towers. The satellite service would allow users in "dead areas" to communicate via text.
As T-Mobile said when announcing the partnership with SpaceX, "With this technology, T-Mobile is planning to give customers text coverage practically everywhere in the continental US, Hawaii, parts of Alaska, Puerto Rico, and territorial waters, even outside the signal of T-Mobile's network starting with a beta in select areas by the end of next year after SpaceX's planned satellite launches."
The carrier added, "Text messaging, including SMS, MMS, and participating messaging apps, will empower customers to stay connected and share experiences nearly everywhere. Afterwards, the companies plan to pursue the addition of voice and data coverage."