Tim Cook says iOS will not merge with Mac OS
22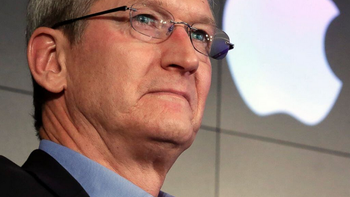 At the end of last year, Bloomberg disseminated a story saying that Apple would combine iOS and Mac OS so that developers can create one version of an app that would work on an iPhone, iPad and a Mac. The app would be able to run on a touchscreen device or on a computer using a mouse and keyboard. This was supposed to be available to Apple customers some time early this year. Of course, as you no doubt figured out, Apple never implemented this strategy.
Apple CEO Tim Cook explained the reasons why Apple keeps iOS and Mac OS separate in an interview published in Thursday's
Sydney Morning Herald
. Cook said that both operating systems are "incredible," because Apple pushed them to do the things they do well. Merging the two would force Apple, in the CEO's words, "to make trade offs and compromises."
"So maybe the company would be more efficient at the end of the day. But that's not what it's about. You know it's about giving people things that they can then use to help them change the world or express their passion or express their creativity. So this merger thing that some folks are fixated on, I don't think that's what users want."-Tim Cook, CEO, Apple
This all sounds contrary to Bloomberg's December 2017 report, which stated that Apple was working on a plan called "Marzipan" which reportedly involved combining the Mac OS and iOS codebases. But after Cook's denial, what we could see is Apple allowing iOS and Mac OS developers to share tools. This might give iOS developers the incentive to write apps for Mac OS. While this wouldn't be the same as iOS and Mac OS users downloading universal apps, it might help Apple get the Mac App Store going; the latter hasn't been nearly as successful as the iOS flavored App Store has been.
source:
SMH
Recommended Stories