Apple Watch saves woman's life using a feature taken for granted by many owners
19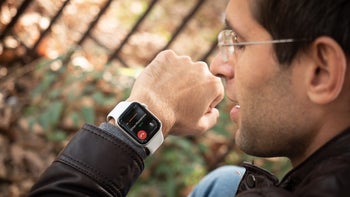 The world's
best-selling smartwatch
has done it again, saving
yet another life
while providing the kind of publicity and media exposure no actual marketing budget can buy. Interestingly, the Apple Watch worn by a woman
during a paddleboarding session gone awry
didn't need to tap into any of the cool new
Series 4
features that have
received so much attention
in the last nine months or so to get its owner out of a very delicate situation.
Instead, what did the trick this time around was a functionality released with the
Apple Watch Series 3
back in 2017 and taken for granted nowadays by many users of the Cupertino company's insanely popular wearable devices. We're talking about the cellular connectivity built into certain Series 3 and 4 models, which allowed the protagonist of our story today to call 911 without also needing a mobile phone.
While Apple didn't pioneer this feature (as it did with
ECG monitoring
and
fall detection
), and there are in fact many other smartwatches supporting optional LTE capabilities, it's pretty amazing to listen to the recording of this particular user's conversation with the Swampscott Police in Massachusetts. The woman specifically mentions she's calling from an Apple Watch, which once again is the kind of advertising all the money in the world can't buy, and most importantly, it's fairly easy to hear and understand every word coming out of her mouth as she struggles to maintain her position in the face of unfriendly winds.
Obviously, our story has a happy ending, as the information provided by the stranded woman in regards to her approximate location led to a swift and relatively easy rescue mission. The lesson to be learned here is to always check the wind forecast before venturing into the ocean on a skimpy plastic board and never take off your potentially life-saving Apple Watch.