The Apple Watch might have saved another life, this time with the fall detector
16
The Apple Watch series 4 can save a life through some of the timepiece's features. There is the heart rate monitor (also offered on earlier versions of the watch), the electrocardiogram scanner and the fall detector. The latter will detect when an Apple Watch wearer takes a hard fall to the floor. When that happens, the watch will "tap" the user on the wrist, sound an alarm so passers-by can intervene, and display an SOS button on the device's screen. When that button is pressed, or after a minute without movement, the Apple Watch will call for emergency help.
The fall detector works,
according to a story in NRK
(via
9to5Mac
) about a 67 year old named Toralv Østvang, who was discovered unconscious on his bathroom floor. Østvang had fainted and he hit the floor hard. The Apple Watch automatically called for emergency help, and the Norwegian was admitted into the hospital bleeding and suffering from three fractures in his face. Had Toraly's smartwatch not detected the fall and called for medical assistance, his daughter says that he might have died.
"It could have gone so much worse. All morning we asked, 'What had happened if he hadn't worn a smart watch?' He didn't bring his mobile phone in the bathroom. It's amazing that he got such quick help from the alarm, until the police found him. It was a serious fall, perhaps it saved his life."-Toralv Østvang's daughter
Apple Watch owners age 65 or older have the fall detection feature automatically enabled on their device. If you're not yet 65 but want your Apple Watch to be on the lookout for any falls you might sustain, go to the Watch app on your iPhone, select "Emergency SOS," and turn the feature on.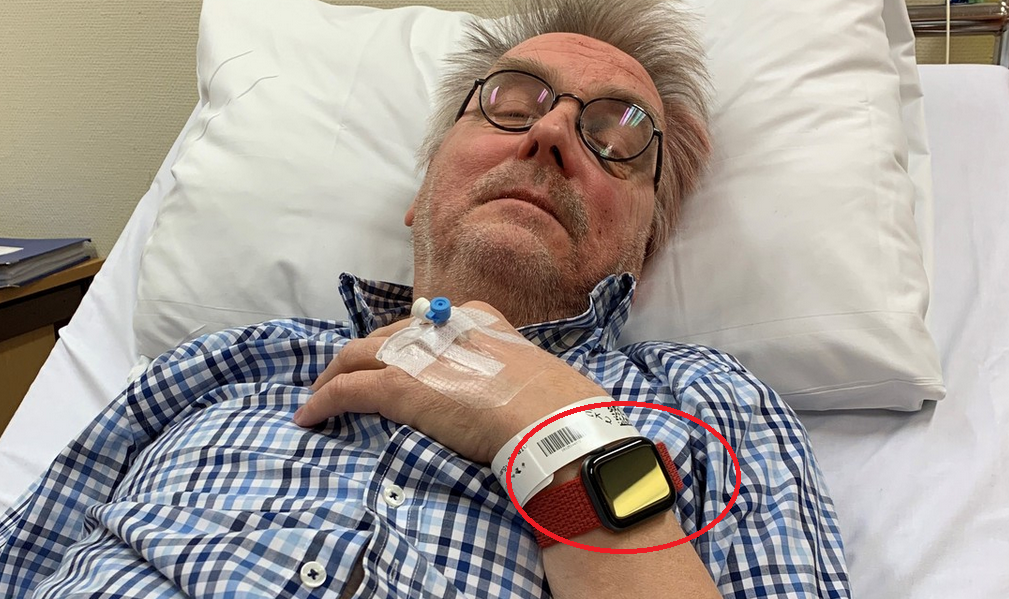 67 year old Toralv Østvang in the hospital after the fall detector on his Apple Watch possibly saved his life