Report: Apple to replace Broadcom, Qualcomm iPhone chips with its own in-house silicon
3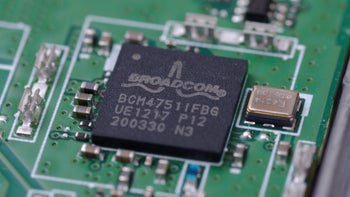 Apple is reportedly working on a chip that it hopes to employ on the iPhone starting in 2025. This chip would allow Apple to replace an important Broadcom chip used on the device, replacing it with one that it would design in-house.
Bloomberg
notes that this would be done in conjunction with the replacement of the Qualcomm modem chip used on the iPhone by the end of 2024 or 2025.
As you might recall,
Apple
was supposedly going to replace Qualcomm's iPhone modem in 2023 with one designed in-house and manufactured by TSMC. This was going to be used on 80% of next year's iPhone 15 line leaving Qualcomm with a shrunken share of 20%. But after many analysts cited incompetency on Apple's part for its inability to make the modem chips for the 2023 iPhone models,
a subsequent report blamed a pair of Qualcomm patents that Apple could not license
.
Apple had originally hoped to have its own modem chip debut in the 2023 iPhone models

Just a few days before that report, the Supreme Court refused to hear Apple's plea to have a couple of Qualcomm patents invalidated. Putting two and two together, we can conclude-thanks to the magic of hindsight-that these were the two patents that Apple would have infringed on had they used their own iPhone modem chip. So thanks to the patents, Qualcomm will contribute its modem chips to 100% of iPhone units next year instead of the 20% it would have had otherwise.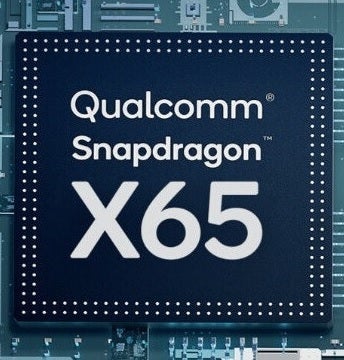 The iPhone 14 series uses the Qualcomm Snapdragon X65 modem
The Broadcom chip that Apple is also looking to replace handles Wi-Fi and Bluetooth connectivity on Apple devices. To reiterate, Apple is aiming to debut this chip in 2025. A follow-up version of this chip could add a modem allowing a single chip to handle cellular, Wi-Fi, and Bluetooth on a product like the iPhone. This would be bad news for Broadcom since the iPhone generated half of the chipmaker's $394.3 billion in revenue last year. During its earnings calls, Broadcomm refers to Apple as its "large North American customer."
Making matters worse for Broadcom, Apple is said to be working on in-house components for other parts supplied by the company including radio-frequency chips and chips for wireless charging. Interestingly, you might recall that Broadcom made an unsolicited $117 billion offer to buy Qualcomm in March 2018 that
then-President Donald Trump blocked for national security reasons
.
Broadcom CEO Hock Tan might be whistling past the graveyard but he remained optimistic about his company continuing to supply Apple. "We believe we have the best technology and delivering value to our customers," he said. "There's no reason to find something else where you're not the best."
So what does Qualcomm have to say about possibly seeing the share of iPhone units using its modem drop from 100% to 20%? Back in November, the San Diego-based firm said that it expected to supply the vast majority of 2023 iPhone handsets with its modem chips. As for 2024 and beyond, Qualcomm stated, "Beyond this, there are no changes to our planning assumption, and we are assuming minimal contribution from Apple product revenues in fiscal '25."
Tim Cook explains why Apple didn't like Qualcomm before their settlement

If Apple gets its way, it sounds like there will be two companies shocked and stunned in 2025 with Broadcom and Qualcomm having to explain to stockholders why they didn't take the threat from Apple seriously. On the other hand, if Apple fails to produce compelling replacements for the parts it sources from Broadcom and Qualcomm, iPhone users will not be happy.
During a period of time when Apple and Qualcomm were battling each other in court over patents and Qualcomm's licensing requirements, Apple was publicly insulting the quality of Qualcomm's modem chips. A newspaper report said that during this timeframe, Apple executives were calling them "the best" in internal memos.
And while
Apple and Qualcomm finally buried the hatchet
, a few months before both companies shook hands, Apple CEO Tim Cook laid out the reasons why Apple didn't approve of Qualcomm's licensing process. Cook said, "The issue that we have with Qualcomm is that they have a policy of no license, no chips. This is, in our view, illegal. And then, secondly, they have an obligation to offer their patent portfolio on a fair, reasonable, and non-discriminatory basis and they don't do that. They charge exorbitant prices."
Apple might be looking to save money while having more control over the designs used in the chips it buys from Broadcom and Qualcomm. But more importantly, Apple truly believes that it can build better components than the silicon it is now purchasing from the two companies.