Apple releases a trio of video tutorials for its HomePod smart speaker
3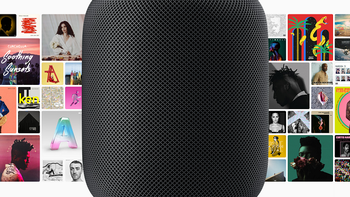 Yesterday, Apple launched its HomePod smart speaker showing up very late to the game. Amazon created the category and launched the device globally in 2015, and the company has the largest market share with its Echo line. Google is next with its Home series of smart speakers. Apple is trying to differentiate itself by including a premium speaker with the HomePod,
a strategy that Tim Cook has already discussed
.
On Apple's YouTube support channel, the company left a trio of video tutorials for those who purchased and received their $349 HomePod. One video explains how to adjust the HomePod's settings. First, you open the Home app on your iPhone or iPad, tap on the HomePod card, and click on details. This will allow you to make a few changes and set up your Apple Music account. You can also set a toggle switch that will prevent songs with explicit language from getting played over the speaker. If you desire, Apple Music can be set to go over your listening history, and make music recommendations based on your past listening habits. If you want Siri to sound different (male and British, for example), this is where you will make that change.
The second video shows you how to use touch controls on the HomePod. For example, tapping the top of the HomePod in the middle of a song will pause it. Resume playing by tapping it again. Tapping twice will skip a track and a triple tap will take you back a tap. The "+" and "-" signs will control the volume. If you need Siri, touch and hold the top of the HomePod until you see a blue light. You don't have to say, "Hey Siri" to wake the old girl (or guy).
You can use Siri to play music on your HomePod. This is what you will learn by watching the third video. As examples, the video shows how you can say "Hey Siri, play 90's hip hop," or "Hey Siri, play my playlist Music for a Get-Together." You can also ask Siri to turn up the volume, or to make it lower. This saves you from having to use the buttons on the top of the smart speaker. And Siri knows percentages. You can ask her to turn up the music to 50%, for example. Your virtual assistant will also skip a song or move forward by the number of seconds you specify.
Most of this is common sense and is intuitive. Still, just in case you don't have any idea how to use your HomePod, we would suggest watching all three videos. We embedded them just for you, at the end of this story.
source: Apple (
1
), (
2
), (
3
)