Former Apple engineers call Apple's relationship with Google a "silent war"
3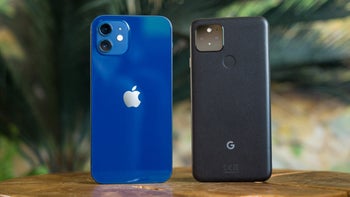 We've witnessed times and times again, the famous (or infamous) Android vs iOS debate raging among users of both platforms. And we all know Apple and Google are competitors across many categories. But it's interesting when tidbits of info from the inside of one of the companies surface.
AppleInsider reports
about two former Apple engineers who reportedly stated Apple is indeed holding a grudge against Google.
Apple reportedly holding a grudge over how Android allegedly copied iOS
The
Financial Times report
quotes two ex-Apple engineers about the rivalry between the two companies. Both of the former engineers used the word "grudge" to describe Apple's relationship with Google... and one of them even called it a "silent war". The engineers didn't elaborate further, apparently, but what they said is plenty interesting.
According to the news outlet, there have been three battlefields, and the first is Apple Maps. The service launched in 2012 with the hopes to replace Google Maps, which was launched all the way back in 2005 for desktop, with the Android app launching in 2008 and the iOS app in 2012. However, Apple Maps didn't go as well, and to this day, many people prefer Google's solution over Apple's.
Back in the day, as AppleInsider notes, Apple Maps was created because Google Maps was not releasing the turn-by-turn directions feature that it had on Android for iPhones.
A second battleground is search. Although Google is probably practically invincible on that front, Apple has been working on AppleBot, a search engine used by Siri and Spotlight since at least 2015, and
inspired talks about an Apple search engine
. But, this effort could have very well been abandoned: reportedly key staff members that were working on the purported Apple Search left to join Google in late 2022.
And the third battlefield is, of course, the ad business. That probably doesn't come as surprise to anyone, and it, as rightfully pointed out by the folks at AppleInsider, is not even a "silent war" but an expansion of Apple's business. All in all, the competition between the two companies is nothing short of obvious, and quite frankly, understandable. But the interesting thing is that it was, reportedly, seen as a state of "silent war" and a "grudge" internally at Cupertino.