Best Buy is reviving the greatest ever deal on Apple's latest iPad mini
We may earn a commission if you make a purchase from the links on this page.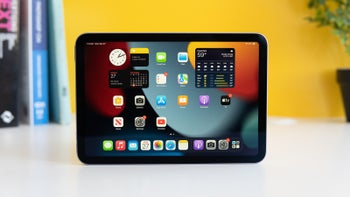 Did you know that January 9 is widely celebrated as iPad deal day? Neither did we, but how can one otherwise explain the fact that there are three, count'em, three different
Apple
-made tablets on sale at the time of this writing at
very
special prices from major US retailers like Amazon and Best Buy?
If you want to observe this decidedly unofficial (and totally made-up) holiday in style but prefer a more compact design over the 10.2-inch and 12.9-inch screens of the
ninth-gen "regular" iPad
and
fifth-gen jumbo-sized iPad Pro
respectively, you'll undoubtedly be delighted to see the sixth-gen iPad mini sold at $100 discounts across the board for a presumably limited time only.
Just like its two aforementioned big brothers, this diminutive 8.3-incher saw daylight back in 2021, packing the exact same Apple A15 Bionic processor as the iPhone 13 handset family. With reasonably thin screen bezels, a side-mounted fingerprint scanner, 12MP front
and
12MP rear-facing cameras, as well as second-gen Apple Pencil support, the
iPad mini 6
originally started at a retail price of $499.99.
Although no sequel was released in 2022 and things remain quiet on the 2023 rumor front too, that's clearly way too much to charge for this slowly aging slate, which is why it's certainly nice that you can pay as little as $399.99...
again
.
While not completely unprecedented, these killer Best Buy deals are returning after a significant break, and perhaps most importantly, applying to both 64 and 256GB storage variants with and without standalone cellular connectivity.
The cellular-enabled
iPad mini (2021)
, mind you, is capable of tapping into "modern" 5G networks across the nation, obviously shipping unlocked for unrestricted use on your US carrier of choice in exchange for $549.99 and $699.99 with 64 and 256 gigs of local digital hoarding room respectively.