Apple finally releases iOS 14.5
12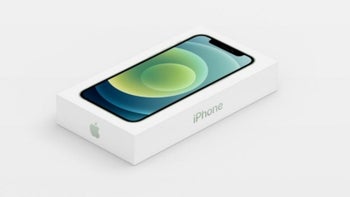 The latest iOS build also includes the App Tracking Transparency (ATT) feature
that will allow users to decide whether they want to be tracked by third-party apps for the purpose of receiving on-line ads. If a third-party app does not receive explicit approval from a user opting-in to be tracked, it will no longer be able to follow where the user goes on the internet and collect personal data. Approximately one-third of iPhone users are expected to opt-in.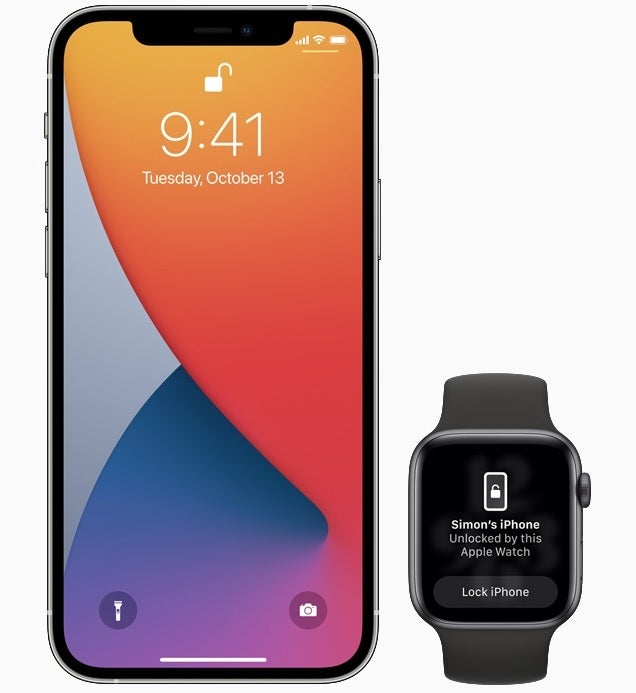 With the arrival of iOS 14.5 today, face mask wearing iPhone users can bypass Face ID and use an unlocked Apple Watch to get into their phone
Siri no longer has a default voice after the update as users will be able to choose from more natural sounding options when they set up their device. Siri now supports Group FaceTime and will help place calls to multiple contacts, announce calls through select AirPods and Beats headphones, and initiate calls to emergency contacts if necessary.
Other additional features include new emoji, and the ability to report an accident, road hazard, or speed check via Siri to Maps on the iPhone or CarPlay. Users can report that "there is a crash ahead" and also report when an prior accident has been cleared. The update to iOS 14.5 brings support for the recently announced AirTags, and adds a redesigned Apple News+ tab with improved search capability and more.



The update includes a redesigned Apple Podcasts with users able to save and download episodes, along with Dual SIM support for 5G and enhancements that will lead to improved battery life and data usage. Those subscribed to Apple Fitness+ will be able to stream video and audio to AirPlay 2 enabled devices.

To install the update go to
Settings
>
General
>
Software Update
.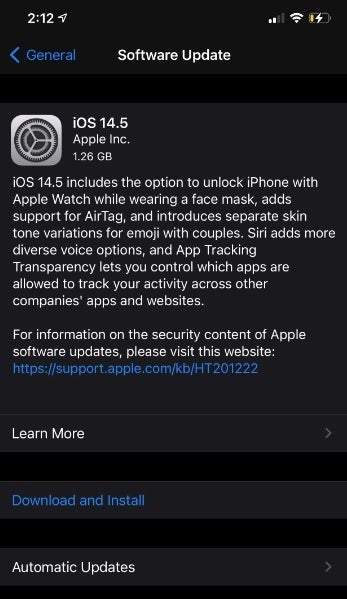 You can now install iOS 14.5 on your iPhone
Apple also released watchOS 7.4 to help support the new iPhone unlocking feature. Open the Watch app on your iPhone and go to My Watch > General > Software Update and tapping on install. The watch must be on a charger and have enough battery life to install the software.
You can also update directly from the Apple Watch by going to
General
>
Software Update
and tapping on install. A new option in the Face ID & Passcode menu says "Unlock with Apple Watch" which must be enabled for the feature to work.
And if you own a compatible iPad, remember that iPadOS 14.5 is now available for your tablet.