Apple is seemingly driving a (partial) recovery of the struggling Chinese smartphone market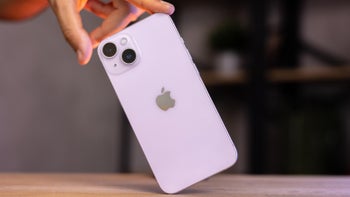 2022 was a tough year for the mobile industry as a whole, with global smartphone shipments down
from roughly 1.4 billion units in 2021 to 1.2 billion
according to multiple sources, and surprisingly or not, the biggest market of them all
suffered one of the worst year-on-year declines
.
Things were especially bad in China during the typically prosperous final three months of last year, when sales dropped by a painful 15 percent compared to the same period of the previous year.
Although it's obviously far too early to conclude that the world's largest smartphone market is on the right path towards long-lasting recovery and progress, the worst might already be behind the nation's top vendors.
Apple did exceptionally well during the Chinese New Year season to actually improve its iPhone sales by a healthy (all things considered) 6 percent, leading the local vendor chart once again and looking at further growth in the near future.
Somewhat bizarrely, no other manufacturers or brands are mentioned in this preliminary new Counterpoint report, which primarily focuses on the positive evolution of the entire Chinese smartphone market.
With "social activities" largely back to "normal" in the country after a significant COVID-19 wave in December 2022, sales "quickly increased week over week" to kick off 2023, exceeding 7 million units "before the week the Chinese New Year season started."
In four of the five weeks tracked by Counterpoint, shipments surpassed a level "seldom reached in 2022", yielding a weekly average of 6.7 million units that's considerably raising the optimism of many industry pundits for the rest of 2023.
This particular market research firm, however, is sticking to a relatively conservative "low single digit" growth forecast for the entire year compared to 2022, which would obviously still be a whole lot better than what happened in the region throughout last year.
Apple
will presumably be the single biggest winner of this (partial) recovery (
if
it materializes as predicted), although once again, it is
far
too early to make any specific mid or long-term projections for any specific companies or the market as a whole.