New Android security update delivers several 'functional' patches for Pixel 3 and 3 XL
4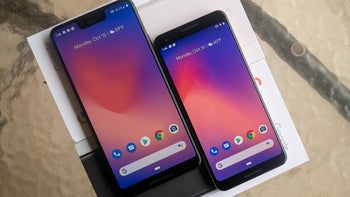 There's a lot to like about the stock Android experience and the Google-made phones that include absolutely no bloatware, technically providing a silky smooth user interface out the box. Unfortunately, similar to their predecessors, the
Pixel 3 and 3 XL
had their
fair share of annoying
,
hilarious
, and just
outright disastrous bugs
that surfaced during the first couple of months of availability, many of which were fixed as part of the
December 2018
and
January 2019 security patches
.
Curiously enough,
Google's February security bulletin
listed no specific improvements for Pixel devices, even though owners of the family's newest members continued to complain about various issues with different degrees of severity. But now it's time for a fresh update, and while this doesn't contain any special Pixel security patches either, there are
five important "functional" enhancements
rolling out over-the-air as we speak to the Google Pixel 3 and Pixel 3 XL.
While the camera performance is arguably spectacular on these two phones, it seems the actual Camera app hasn't been shining in the startup and responsiveness departments, which Google is now aiming to improve. Second on the list of "functional" March 2019 patches for the Pixel 3 duo is a performance upgrade for OTA update failure recovery. Basically, that means the two handsets should be able to recover faster if they happen to crash during the installation of a software update like this very one.

Without a doubt, the two most widely reported issues fixed today concern storage performance and Bluetooth reliability on Pixel 3 devices. Of course, those are fairly vague improvements that may not be able to fully satisfy everyone, but any progress is certainly welcomed as far as storage speed and Bluetooth connectivity is concerned here. Finally, the latest update also aims to improve "playback of encrypted media on some video apps", which doesn't sound like any of the highly publicized bugs of the past five months.
In terms of general Android security, it's definitely worth pointing out that the March update is looking to
mitigate several dozen vulnerabilities
ranging in severity from moderate to critical and relating to the platform's framework, media framework, system, kernel components, Qualcomm components, and Qualcomm closed-source components.
That may sound scary, but unless we find out these security flaws were exploited out in the wild before Google could patch them up, everyday users don't have much to worry about. Just make sure you install the update as soon as possible, both on Google-made and non-Google devices.