Google sends out 13 "functional patches" to improve the performance of the Pixel handsets
17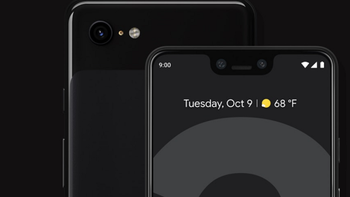 Other functional patches include one that helps improve how the camera captures images, and another that makes the 2017 and 2018 Pixel models more compatible with Android Auto. All six Pixel models have had their volume behavior and unlocking performance improved while Bluetooth is being used.
Some of the fixes are aimed at the new Pixel 3 and Pixel 3 XL, such as the patch that improves the visibility of notifications when either phone is placed in the Pixel Stand. Speaking of the Stand, after the update, the latest Pixels should respond better to the "Hey Google" and "OK Google" hotwords that open Assistant, while docked to the Pixel Stand.
The Pixel 3 and Pixel 3 XL received a patch that improves the triggering of the Always On Display, another that improves the performance of the camera shutter and another that improves the contouring on HDR color with certain media apps. And both models should have improved audio on particular automobile models that have Android Auto installed. Lastly, the Pixel 3 XL will now be better able to detect when an audio accessory has been plugged into the USB-C port.
The update should be rolling out now to all Pixel models. To pull it out manually, go to
Settings
>
System
>
Advanced
>
System update
.