Google finally doing gestures "the right way" with Android Q!
27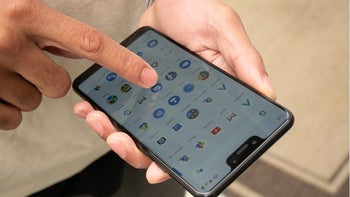 You know what they say — modern problems require modern solutions. One such problem was created once phone manufacturers began to shrink phone bezels more and more and extending the screens all the way up and down the devices' "foreheads" and "chins". No room for home buttons, no room for capacitive touch screens... so, how do we navigate these new all-screen devices?
There's, of course, the classic method of having an on-screen navbar. But there's also the cooler and more fluid "navigation gestures" mode. Apple did it, Samsung did it, Huawei did it, and yes — even Google did it.
But hey, Google always needs to be a little different. So, its version of the "gestures control" was to replace the virtual home button with a "home pill", leave the back button intact, and remove the "recent apps" button. Not a lot of people loved that choice — it basically still left a navbar at the bottom of the screen and one that looked assymetrical at that. Not to mention, the gestures didn't feel fluid or intuitive, but a bit clumsy and jarring.
That's not to say everyone hated it, but the people that did definitely had legitimate reasons to.
With Android Q, Google is finally "fixing" gesture controls!
There's a new option in Settings → System → Gestures and it's called "Fully Gestural Navigation". It will get rid of the virtual navbar at the bottom and only leave a thin strip there. From now on, swiping up from the bottom is "home", swiping up and holding is "recent apps" cartwheel, swiping left or right across the thin strip will switch between apps quickly (a-la "Alt+Tab). Swiping in from the side of the screen (either left or right) is "back".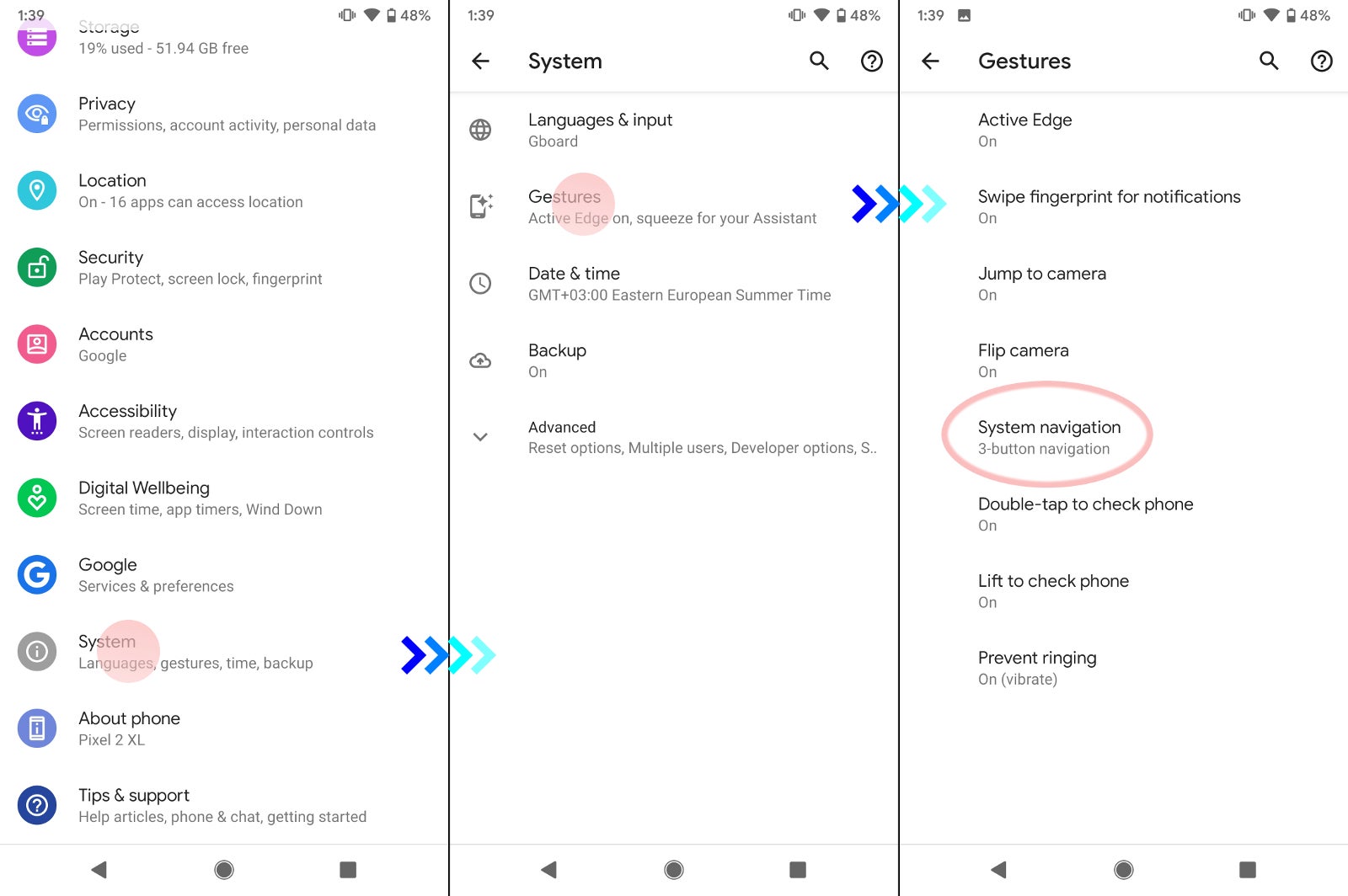 So, the new gestures look like a mixture of iOS' controls and the very popular Android app called Fluid Navigation Gestures. And we'd say Google did it right this time around — it feels really nice to control a Pixel now.
Those of you that are fans of the "home pill" mode will still get to pick it (at least it's still present in the current beta) and even the old school navigation bar is still an option. Which one will you go for?