New redesign for Android Fast Pair is announced; connects handsets with over 100 Bluetooth accessories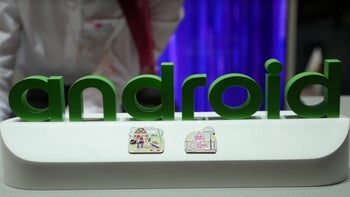 Via a tweet sent today from the official Android Twitter page
, the newly updated Android Fast Pair was officially announced. With an updated layout that is easier to use, Fast Pair quickly connects your Android handset with more than 100 compatible Bluetooth products from manufacturers like JBL audio and Sony Electronics. The process is as easy as tapping a big blue "Connect" button.
When pairing a Bluetooth device for the first time, you will see a large animation of the device being paired. The page gives the name of the product and which Google account it will be linked with. For example, Google shows how pairing the JBL Club Pro+ TWS might show on the screen that "this device will appear on devices linked with "JohnnyAppleseed @ Google.com"
After the pairing is completed, the screen will say, "Your device is connected." The previously used design, which happens to date back to the original first-generation wired Pixel Buds that were released in October 2017, was simply a notification that popped up at the top of the display. The new design is much more likely to catch the attention of Android users.
The new Fast Pair experience on #Android is here. With an updated, easier-to-use layout, see how it makes connecting Bluetooth devices to 100+ devices from partners like @JBLaudio and @SonyElectronics more simple and convenient all with a single tap. pic.twitter.com/cWuMMcATrP

— Android (@Android) April 13, 2021