Zuck parrots Larry Page's reaction to PRISM, denies Facebook involvement
9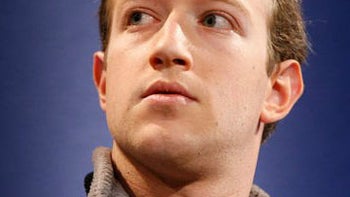 Google CEO Larry Page just came out to
reiterate his denial
, and say that Google has had no involvement with the
NSA PRISM
program, as well as calling for more transparency. We're not sure if Facebook CEO Mark Zuckerberg wrote his official response to those same allegations using the same template as Page, but his response is almost identical.
Like Page, Zuck starts off his response by saying that Facebook has never been part of the program, and has never given any government access to Facebook data and servers. Zuck says (like Page), that Facebook hadn't heard of the PRISM program until yesterday, and that Facebook has not received any blanket orders for data like that of
Verizon
; and, if it had, it would "fight it aggressively." He then added:
When governments ask Facebook for data, we review each request carefully to make sure they always follow the correct processes and all applicable laws, and then only provide the information if is required by law. We will continue fighting aggressively to keep your information safe and secure.
And, his closer was again almost the same as Page (though without the nod to Google's Transparency Report, obviously), where Zuck called on the government to be more transparent with programs like PRISM, saying:
It's the only way to protect everyone's civil liberties and create the safe and free society we all want over the long term.