WSJ: NSA does not gather cellphone-location records despite authorization to do so
4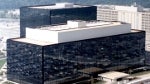 In what is quickly becoming a pesky topic that just won't go away, no less than the Wall Street Journal reported on Sunday night that even though the NSA is legally authorized to collect information that can
pinpoint the location
of cellphone callers, it refuses to do so. The
secret court order to Verizon that leaked and started this whole ball of wax
required the nation's largest mobile carrier to turn over "
comprehensive communications routing information
," which includes the data revealing the location of all calls placed on Big Red's pipeline that is covered by the order.
The same request is made of AT&T and Sprint. T-Mobile is majority owned by a foreign company, Deutsche Telekom,
which appears to preclude it from directly providing information
, although calls carried by the carrier could still be part of the NSA's data once they travel over another operator's pipeline. Verizon Wireless is 45% owned by the U.K.'s Vodafone which apparently doesn't stop Big Red from turning over information directly to the NSA.
According to the Journal report, while the NSA does have the legal authority to grab location information from cellphone calls, it has decided not to. Information that could be received includes the nearest cellphone tower used to make or receive a call. While this information has been known to be used to place criminal suspects at certain locations to link them with a specific crime, the NSA says the data does not help them with the type of intelligence it conducts.
"We need to determine as a country where to draw the line between our national security and privacy concerns. We also need to have an honest discussion about whether this program is actually doing what it is supposed to do—protect us from terrorists."-Sen. Mark Udall (D., Colo.), by email
source:
WSJ