ZTE wants to concentrate on putting higher margin devices in more markets
7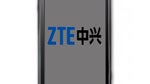 Chinese telecommunications and handset manufacturer ZTE has set its sight on markets outside of China, where they hope to find success with higher-margin devices. Long a produce of low-priced feature phones and discount smartphones, ZTE is hoping to produce premium smartphones that can go head to head with the likes of Samsung, HTC, and Motorola.
ZTE sells telecom equipment to carriers worldwide, and hopes to supply an even larger amount of the world's telecom equipment as carriers upgrade to LTE in the coming years. While their enterprise deals have maintained a healthy profit margin, ZTE's aggressive marketing of low-cost phones in emerging markets has led to a steady decline in the margins of their consumer devices division. By phasing out feature phones and selling more high-end devices they hope to improve those margins.
To foster in the transition, ZTE will be investing more into producing innovative smartphone designs, according to chief executive Shi Lirong. Shi referred to the smartphone market as a marathon rather than a sprint, and they hope to challenge some of the major players with their future products. ZTE currently ranks in the top five cell phone makers worldwide, but their share of the smartphone market is currently much smaller.
What do you guys think? If ZTE puts out a truly premium smartphone, will they find a receptive market?
source:
the guardian