ZTE passes HTC to become the 4th largest smartphone manufacturer on the planet
22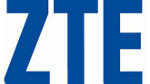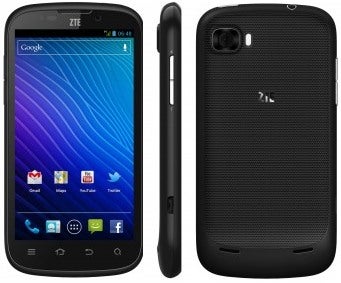 The flagship ZTE Grand X
Quick! Name the
fourth largest smartphone manufacturer
on earth after the third quarter of 2012. ZTE? You're right and we know you only knew that because you read the headline first. A better question is, who is number five? HTC? Nope. Only .1% separates ZTE from RIM and you know that once BlackBerry 10 launches in the first quarter of 2013, ZTE is going to drop back. In the second quarter, ZTE finished in 5th place, behind HTC. The latter dropped behind both ZTE and RIM in the latest report from IDC, a measure of how difficult things have become for the one time high flying handset manufacturer.
Still, we shouldn't poo-poo this achievement because it is quite remarkable considering that the
HTC One X
holds a place at the dining room table with the
Samsung Galaxy S III
and the
Apple iPhone 5
. Even the casual smartphone fan could name HTC as a major manufacturer of smartphones and most likely could name a recent handset model made by the Taiwan based firm. Can you name a recently released ZTE handset?
Looking at the numbers, ZTE shipped 7.5 million units in Q3 and while initially sold mainly in China, 35% of the company's smartphones were shipped out of the country in Q3, many to North America. Last year, the company increased its smartphone shipments by fourfold to 15 million units making the company the
fastest growing
smartphone manufacturer on the planet after Apple.
ZTE's name recently came up in regard to an investigation conducted by the House Permanent Select Committee on Intelligence which said that the Chinese company could be
involved in conducting acts of espionage against the U.S.
, an accusation that was denied by ZTE.
source: ZTE via
AndroidCentral
ZTE Named World's 4th Biggest Smartphone Manufacturer:
30th October 2012, Shenzhen, China – ZTE Corporation ("ZTE") (0763.Hong Kong /000063.Shenzhen), a leading global provider of telecommunications equipment, network solutions and mobile devices, today announced that it climbed one position to become the 4th biggest smartphone manufacturer in the world during the third quarter of 2012, according to IDC, a leading provider of global ICT market research and advisory services.

The IDC report, Worldwide Quarterly Mobile Phone Tracker, details that ZTE shipped 7.5 million smartphones in the third quarter of 2012, closely following RIM with only 0.1 percentage points between them. Number 5 in Q2, ZTE overcame HTC in the last quarter to rank in the global top four smartphone providers for the first time.
The IDC data showed that ZTE's increased market share is due to continued international diversification efforts in Q3. Traditionally dependent on sales in China, ZTE has now achieved significant uptake in developed countries with 35 percent of its overall smartphone shipments being sold in leading international markets, especially North America.

"The performance of our flagship Grand series smartphones has been a major driver of ZTE's continued growth in the sector. These include both 3G and LTE devices such as the quad-core Grand Era, the dual core Grand X, and the Intel powered Grand X In. We also launched the world's slimmest Quad-core Smartphone, Grand Era U985, in Q3," said Mr. He Shiyou, ZTE EVP and Head of the Terminal Division.

"To maximize the exposure of these smartphones, we have focused on building our distribution channels across the world. Our flagship device, the ZTE Grand X, for example, has now been launched with top distributors in the UK, Switzerland, Turkey, Russia and Italy," added Mr Shiyou.

ZTE smartphone shipments for the full year of 2011 were more than 15 million, an increase of 400% over 2010, making ZTE the fastest growing smartphone maker after Apple.