ZTE Apache with 8-core CPU said to be coming in 2013 posted by Alan F.
/ Nov 26, 2012, 1:49 AM
ZTE is on a roll. Now
the fourth largest smartphone manufacturer globally
, there is a rumor that could take ZTE to the forefront of smartphone producers. If true, this smartphone will put the kibosh on talk that the Chinese OEMs can only produce low to mid-range models. Have your salt nearby? Great! Here goes.
ZTE Apache
is expected to come to market in 2013 with an
8-core CPU
under the hood. Mediatek is said to have beaten out both NVIDIA and Qualcomm for the job to produce the unnamed ARM15 MT6599 chip which would be manufactured using TSMC's 28nm process. The rest of the specs are just as spectacular including the 1080p display, 13MP camera and WCDMA/4G LTE/TD-SCDMA support which means China Mobile's proprietary 3G network will support it.Those in the states are more interested in the LTE 4G support.
If the ZTE Apache is everything it is rumored to be, smartphone fanatics will never be able to look at the OEM in the same way. At the same time, the device also puts
Mediatek
in the spotlight as well. It's way too early to start fantasizing about this handset, but a daydream or two is allowed.
source:
ChinaTimes
(translated) via
UnwiredView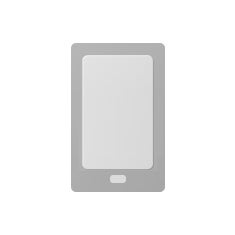 Display
Camera 13 MP

Processor MediaTek, Octa-core
Memory

Storage
Battery
FEATURED VIDEO
Posts: 290; Member since: May 03, 2012
Sweet.
posted on Nov 26, 2012, 1:54 AM 8
Posts: 621; Member since: May 07, 2012
hope the price will be sweet too
posted on Nov 26, 2012, 2:27 AM 4
Posts: 1152; Member since: Apr 30, 2012
given the company, it will be. for sure. I would like to see a great build quality for this device. That's what chinese OEMs lack of.
posted on Nov 26, 2012, 3:36 AM 3

Posts: 1236; Member since: Sep 26, 2012
I have got tears in my eyes....this is too good to be true! But if this is right then Sammy,HTC, LG, Sony will really have to do magic and not pull a rabbit but a beast out of their hats!
posted on Nov 26, 2012, 6:20 AM 3

Posts: 303; Member since: Oct 09, 2009
it may just be me, but what is the point in having 8 cores in my phone? i dont want it for the hell of it. because: 1. there isnt any yet apps optimized by ZTE, Google or 3rd party makers to utilize that hard ware. 2 Even if ZTE were to optimize the UI to work with 8 cores it wont matter since Googles OS just began support for quad core hardware. 3. again with out proper software tweaking all that mouth watedring hardware (cpu, gpu and 1080p) will run rampant on the battery. 4. I have a quad core Windows 8 and dual core phone and tablet and that is the perfect song and dance that does everything i need. I SAID ALL THAT TO SAY: I DONT NEED ALL MY EGGS IN ONE BASKET.
posted on Nov 26, 2012, 12:14 PM 1

Posts: 1236; Member since: Sep 26, 2012
diversity, progression, push for competition and if nobody dares to push the limits how will others follow? Android does not support octacore yet but when manufacturers start producing it in mass then they'll have to optimize it for octacore. if tech progressed as your thoughts we wouldnt have even moved up to quad-core! somebody has to egg the others to move forward and this time its ZTE! But you're entitled to your opinion which is respected nonetheless
posted on Nov 26, 2012, 2:27 PM 1

Posts: 303; Member since: Oct 09, 2009
definately understand the build it and they will come mentality but again. why? there needs to be refinement within the community on the base product before advancements occur. the premier dual core devices ie the G2x, Bionic, sensation, photon, and the original transformer had horrid battery life excessive heating and lag until december when they started to recieve the ICS overhaul (hint with dual core support kernel) did they begin to perform as they were originally markets to act. but look at how long they were out before they got the software upgrade. these quad core devices on the market arent supported through the foundation that was laid in ICS because thread scheduling and thread affinity code only supports dual core in a sense. unless im mistaken im only a technician not a developer but thread scheduling and thread affinity for quad core devices still havent been baked into the OS and i do believe that the one x, s3 transformer prime have been out since what q2 2012? yes i change the clock sppeds all day one my evo4glte and s3, but im rooted and it takes manual work the nexus 7 is going to be the reason quad core is supported. 2 low players Mediatek and ZTE arent going to be the driving force behind octocore. yes china has a lot of people lots of smart people but for this to catch on big players intel, qualcomm, samsung, htc and the big boy google are going to have to catch on to make this ripple splash. i can wait a few years for octocores id just like refinement so that when i use MY CURRENT device it just works instead of having to wait for my upgrade cycle to come back through.
posted on Nov 26, 2012, 5:33 PM 0

Posts: 12; Member since: Feb 08, 2012
it's great that you can wait a few years for octocores. by that time, those phone are supported by all the software and you can get them for cheap. for me, i hope octocores will come out next year, so i can get one of those. it'd even be better if octocores comes out next month, but it won't :( mobile tech is moving so slow and i hate waiting.
posted on Nov 27, 2012, 6:47 AM 0
Posts: 71; Member since: Nov 11, 2011
This whole specs race thing is getting really ridiculous. It's stupid, if you ask me. Really turning me away from mobile tech. Make a product and stick by it, don't just release something ten times better a few months after you release the last one. This applies to all manufacturers.
posted on Nov 26, 2012, 1:57 AM 9

indeed.......dual core s4 is still sufficient enough honestly
posted on Nov 26, 2012, 2:04 AM 7

I don't understand you guys, how can making super high tech gadgets be a bad thing? This is argument for iOS and WP, not Android. Super fast chip means the phone is super future proof.
posted on Nov 26, 2012, 2:15 AM 6

It's only show internet speed but not significantly different... The android jellybean is smooth enough even in dual core... Platform update is the REAL future proof... Not the monster spec... Would you rather get this jellybean os device forever??
posted on Nov 26, 2012, 2:21 AM 2

Wendy, read more about technology. ARM is moving to BIG.little 8 core architecture and Android will follow with upcoming Key Lime Pie. 8 core are not for speed but mainly to save battery life (there's an article on PA about it), Battery life is the weakest point of Android so this is great stuff.
posted on Nov 26, 2012, 2:31 AM 2

Huh?? The iphone 5 a6 chips has dual core CPU and tri core gpu with only 1440mah battery... Sucks right? but Can you explain why it manage to compete the razr maxx in term of web browsing?? Lol can you educate me with this??
posted on Nov 26, 2012, 2:48 AM 4

iOS is different Wendy, Android always does much more in multitasking and you have much more freedom on Android. Just look at the Notification Center and Google Now, you can't have so much information w/o doing anything in the background.
posted on Nov 26, 2012, 3:03 AM 2

Yeah I understand now :D Thanks for your information though lol
posted on Nov 26, 2012, 3:12 AM 1
Posts: 142; Member since: Jun 29, 2010
It's not like that nowadays. If you buy a monster specced phone, you probably buy another one in a year, because tech giants say that it's much more better in every way...blabla. I wouldn't call this future proof, if most people buy a new phone every year beacause of this.
posted on Nov 26, 2012, 4:20 AM 1

No1 can force ppl to buy new phones, but w/o future proofing we will HAVE TO buy new phones every year to have new software features. I think most ppl do not buy phones each year and old phones are regularly upgraded with latest software.
posted on Nov 26, 2012, 4:55 AM 0


Posts: 262; Member since: Apr 05, 2012
it is enough for right now but what about next 6 months or a year from now ? games will be better graphicly, multitasking will be more heavy and current gen processor might now be able to handle it. however it is true that octo core is a bit overkill as it would drink up battery and even intel's cpu extreme edition is hexa core. it is better to create smaller fabrication process to 22 or 20 nm
posted on Nov 26, 2012, 2:16 AM 2

well it seems we are promoting games now arent we? i understand tho man
posted on Nov 26, 2012, 2:18 AM 0

Posts: 262; Member since: Apr 05, 2012
well, most of the power from the processor will be used in mostly games. but who knows if our smartphones could run desktop class apps in a year
posted on Nov 26, 2012, 2:51 AM 1

ill tell you what, if the S4 pro cant already then an 8 core will certainly put that question to rest! lol
posted on Nov 26, 2012, 2:57 AM 1

Posts: 232; Member since: Nov 25, 2011
Those who don't want need not bother to check out such articles then.
posted on Nov 26, 2012, 2:08 AM 3

Don't be so angry dude, we can always discuss our differences.
posted on Nov 26, 2012, 2:19 AM 2
Posts: 627; Member since: Sep 16, 2012
You, sir, are a hindrance to science and technology. Imagine if everyone stuck with the model T Ford. Or if they stuck with letters and homing pigeons or telegrams. Everyone should squeeze out the best they can offer.
posted on Nov 26, 2012, 2:09 AM 4

we are not hindering technology.......we are just wondering if a move such as this is to Just to promote sales and will have little relevance to ACTUAL USE in a device. Do you really think this much power in a phone will be used, and if so ON WHAT!!? You are in complete denial if you think there is something on a smart phone that requires this much power.....COMPLETE denial! This is not "advancing" technology but a cry for help and attention in order to promote and gain sales and increase a "lesser" fan base than others that are on top, WITHOUT this much power (samsung, htc)... but never the less the pebble has been thrown into the pond and the ripples must ripple out
posted on Nov 26, 2012, 2:16 AM 2
Posts: 627; Member since: Sep 16, 2012
then perhaps a feature phone will do plenty for you. an LG chocolate or just a simple Nokia 3310. Those should be up your alley. It does satisfy your needs either way. Then, in that case, you don't have to check out these articles. Also, if they can offer it to me and for a reasonable price, why should i reject it? Why should you care that the feature is just a gimmick or what not? I'd like to think of it as a bonus and i'm sure many would agree. I would not turn down the opportunity to get something better.
posted on Nov 26, 2012, 2:21 AM 4

no i dont have to go backwards to be satisfied bro but i dont have to buy something that will probably NEVER BE USED either....... I have to say this.....If ZTE thinks that they will put out samsung htc moto and sony by "amping" up the spec sheet then they are SADLY mistaken........apple and sammy have proven that its not about specs but ABOUT WHO CONTROLS THE MEDIA! point blank man........
posted on Nov 26, 2012, 2:29 AM 2
Send a warning to post author
Send a warning to Selected user. The user has 0 warnings currently.
Next warning will result in ban!
Ban user and delete all posts
Message to PhoneArena moderator (optional):