Your smartphone could replace over $1,200 worth of single-purpose gadgets
14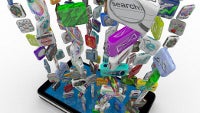 A smartphone is not only always in your pocket - it's also a replacement for a ton of gadgets we used to use - an MP3 player, a GPS tracker, a camera... well, it's not always a perfect replacement, but in most cases it's a viable alternative.
We still would prefer to have some of those functions in single-purpose dedicated devices, but if you stick to just a smartphone, you'd still have them and save a lot of money, according to a recent estimate by The Next Web.
Below is a list of 14 things, that your smartphone can replace: a phone, music player, camera, maps, alarm, flashlight, calculator, games, ebooks, tuner, voice recorder, dictionary, remote and a VoIP client. Combined, they'd cost you a hefty over $1,200. The average price of an unlocked high-end smartphone in contrast is around $600.
Now, of course, a smartphone won't replace the DSLR of a professional photographer, nor would it truly become an ebook replacement given that you still can't read books in direct sunlight like you would do on e-ink, but it's something that would suffice for the average user.
What do you think, has the smartphone become the one and only gadget to take with you or are you still carrying along single-purpose devices? Hit the source link below to see what gadgets smartphones were compared to for the estimate.
source:
The Next Web
Recommended Stories