Your prayers answered - the Xiaomi Mi 5 is coming this February, Qualcomm Snapdragon 820 inside
27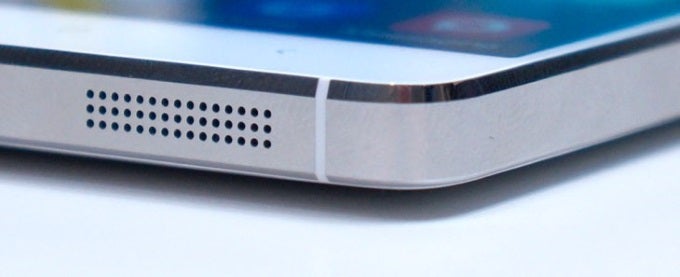 Is your very soul trembling with excitement about the Xiaomi Mi 5? We certainly understand if so, for the Chinese smartphone maker's next big thing has spent an unusually long time in the kitchen, getting fans of the brand more than a little riled up! Even though the Mi Note and Mi Note Pro did a banger of a job posing as the company's flagship handsets throughout 2015, we all know that it will be the Mi 5 and not anything less that will define Xiaomi's smartphone maker identity this year. And if anyone knows this better than we do, it is the Chinese powerhouse itself, which explains why the Mi 5 won't be spending a minute longer than it needs to in the making state!
Prick up your ears now, for Mr. Liwan Jiang, co-founder and VP of Xiaomi, has finally proclaimed the magic words in his personal Weibo account.
"The Xiaomi Mi 5 with the latest Snapdragon 820 processor is ready and in volume production. It will be released after the Spring Festival to have enough time for stocking up."
Clarifying where it's due, Spring Festival stands for China's Lunar New Year. The People's Republic is about to enter 2016 on February 8, which means the Mi 5 will be announced (and possibly released) in early February.
The Mi 5 won't be a lone star in the Chinese skyline.
In case you're not familiar with the Xiaomi Mi5's
rumored features and spec sheet
, here's a brief recap of what to expect. Donning a full metal jacket to the party, the smartphone is a confirmed Qualcomm Snapdragon 820-powered device that's also expected to have a 5.2-inch Quad-HD resolution screen, 3 or 4GB of RAM memory, at least 32GB of eMMC storage, a 16MP camera at the back, a heavy-duty 13MP front cam, and a 3600mAh battery that gets speedily filled up with the built-in Quick Charge technology.
But even with such beastly prowess, the Mi5 won't be a lone star in the Chinese sky, for the competition has already primed itself for battle. Mere hours ago, Letv announced the Le Max Pro, a 5.5-incher of the same breed that also features a premium build, much of the same hi-end hardware, and Qualcomm's Sense ID ultrasonic fingerprint scanner — all of that at a similarly aggressive price point. It will be a duel to the death between those two, we reckon!
source:
Liwan Jiang (Weibo)
via
Android Central
Recommended Stories