YouTube update brings video download recommendations to everyone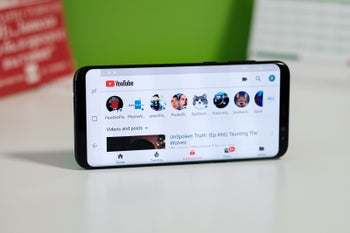 After less than a month of testing, YouTube's new ability to show
video download recommendations
went live earlier today. Initially available in select markets, the new feature is now being rolled out to a wider audience, on both the Android and iOS platforms.
Installing the latest update will allow
YouTube users
to see a list of recommended content on the Download page below any videos they have already downloaded for offline view. These recommendations will not be automatically downloaded in order to show up on the Downloads page, you'll have to tap the download icon if you want to download any recommended videos instead.
If your phone happens to be offline when you want to download recommended videos, the next time you connect to a Wi-Fi network your video will be automatically downloaded. The new feature can be easily disabled if you don't want to receive download recommendations.
Just head to your profile, tap Settings / Backgrounds & Downloads, and then toggle "
Recommend Downloads
" to the off position. When disables, download recommendations should never pop up on the Downloads page.