YouTube will try to "frustrate" users so they subscribe to its upcoming music-streaming service (UPDATE)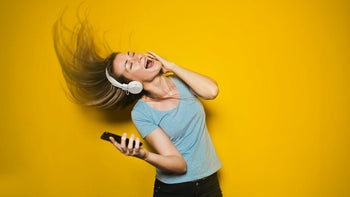 Music-streaming services have revolutionized the way we listen to music. Spotify, Google Play Music, and Apple Music, all make listening to our favorite tracks easier and more accessible than it's ever been. It is only a matter of time before one of the last services to offer free music – YouTube – joins the fray, by offering a paid subscription itself. The video platform is expected to launch its own music-streaming subscription-based service in late March and once it's out, YouTube plans to frustrate you with ads in an effort to convert you into being a paid subscriber. Nice.
Every now and then, you'll encounter an ad or two while watching a video on YouTube. It seems like the company plans to increase the ads in music videos to prevent you from listening to music freely, or at least that's what Lyor Cohen, Global Head of Music at YouTube, said at the annual South vs. Southwest festival in Austin, TX.
"People who treat YouTube like a music service, those passively listening for long periods of time, will encounter more ads [...] You're not going to be happy after you are jamming 'Stairway to Heaven' and you get an ad right after that,
" Cohen said. "
There are a lot more people in our funnel that we can frustrate and seduce to become subscribers, [...] Once we do that, trust me, all that noise will be gone and articles people write about that noise will be gone
" he added.
Mr. Cohen's words may not have been the best move in marketing the new music-streaming service YouTube will launch. It's one thing to subtly "force" your customers into the new service, but it's a whole different story if you say it out loud.
As far as YouTube's upcoming music service goes, it is expected to have contracts with every major music production company possible, including Sony Music Entertainment, Universal Music, Warner Music Group and a group of independent labels, called Merlin. The service is internally named "Remix" and is tested by some YouTube employees, but is yet to receive an official release date.
It will be interesting to see how Google will manage two music-streaming services, as it already has its Google Play Music, which is also subscription-based. Could the upcoming YouTube-based music service offer something different from its Play counterpart? We doubt Google would launch something twice under a different name, so only time will tell what's in preparation.
UPDATE:
We've received an e-mail including a statement from a YouTube spokesperson on the matter:
Our top priority at YouTube is to deliver a great user experience and that includes ensuring users do not encounter excessive ad loads. We do not seek to specifically increase ad loads across YouTube. For a specific subset of users who use YouTube like a paid music service today - and would benefit most from additional features - we may show more ads or promotional prompts to upsell to our paid service.