YouTube update brings HD for some Android 2.2 and 2.3 models
6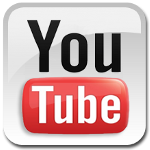 different experience
than on an average Android powered smartphone. But with some Android handsets now offering displays with 720p, it is time for YouTube fans to get a clearer look at what they are watching (which hopefully is our reviews!). Anyway, if you have an Android smartphone running Android 2.2 or
2.3
with an HD screen, head over to "My Apps" and see if you
have an update for YouTube waiting for you
.
Remember that the update is based on your phone's
resolution and screen size
and for some models that qualify for the update, there is a quirk that won't let you install the update from the Android Market. Still, this seems to be an important download to try to get because for some YouTube fans who have been having buffering difficulties when watching the streaming videos over 3G, some are claiming that this update has eliminated this lag.
Let us know if you have been able to install the YouTube update and what changes you have noticed, if any. You can give us all of those details in the comment box below, and if you don't mind spending an extra minute or so, let us know which device you are currently sporting.
source:
AndroidMarket
via
Engadget