YouTube to offer monthly subscription service that removes ads
21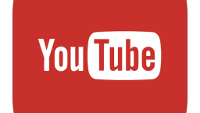 If you watch a lot of YouTube on your phone or tablet, you might be getting sick of the ads that often run before the video you want to see. If you've ever said to yourself that you would pay serious money in order to get rid of the commercials, YouTube is going to give you that opportunity. In an email to its content providers, the video streamer explains that it will soon start allowing users to pay a monthly subscription fee for ad-free access to YouTube.
The email from YouTube also explains how content providers will receive a share of the revenue that YouTube collects from this monthly fee. Right now, there is no word on how much YouTube will seek each month for a subscription to its ad-free service. This is hardly new since many free ad-supported apps offer a premium paid version that eliminates ads.
YouTube has been making some changes with the most recent being
the introduction of YouTube for Kids
. In less than a month, the "safe" version of YouTube has been installed more than 2 million times.
"We're excited to build on this momentum by taking another big step in favor of choice: offering fans an ads-free version of YouTube for a monthly fee. By creating a new paid offering, we'll generate a new source of revenue that will supplement your fast growing advertising revenue...YouTube will pay you 55% of the total net revenues recognized by YouTube from subscription fees that are attributable to the monthly views or watchtime of your Content as a percentage of the monthly views or watchtime of all or a subset of participating content in the relevant subscription offering (as determined by YouTube). If your Content is included in and viewed by a user in multiple subscription offerings, YouTube will pay you based on the subscription offering with the highest amount of net revenues recognized by YouTube, as calculated by YouTube."-YouTube
We can't say that the way ads are woven into the YouTube site are really that bothersome. Many ads can be skipped over after five seconds. So the real question here is how many YouTube viewers would pay for the ad-free service. That is hard to guess without knowing what the subscription fee will be. Right now, we believe that most people would rather sit through the short ads rather than pay to have them removed.
source:
AndroidAuthority