You can (once again) pre-order Nokia's Lumia 900 at a Microsoft store
5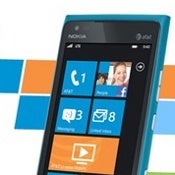 Microsoft is once again offering pre-orders for the Lumia 900 to AT&T customers through their eponymous retail stores. They initially put the phone up for pre-order early last month, but pulled them after a week. The move was thought to be related to AT&T
delaying the launch
of the Lumia 900 from mid-March to April.
Whatever the reason, interested customers can now head to a Microsoft store and reserve their Lumia 900 with a $25 down payment. You'll be able to pick your phone up on
April 8th
, and will only have to pay the remainder of the $99 on contract price, which is a steal. Perhaps that's why AT&T is saying the launch will be
their biggest ever
?
Actually, this probably relates to their marketing budget, which is sky-high (and we expect largely covered by the deep pockets of Microsoft). A lot is riding on this launch - Microsoft and Nokia need the Lumia 900 to be a hit if they hope to make any significant market gains in the United States prior to Windows Phone 8 this fall. And if they fail it will be very high profile, so there is a "betting the farm" feel to this launch.
Any of you plan to go put one on reserve? Let us know in the comments section!
source:
The Verge