You can never have too many chat apps: Meet is Google's new video chat service for business
6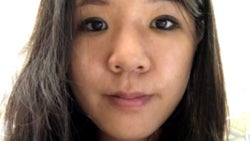 It's no secret that Google has been on a chat app launch frenzy for the past few years. From Hangouts to Messenger, to
Allo and Duo
, and who knows what else — we lost count. You may think that the search giant is done with its communication apps for a while, but nope — a new one is on the way.
Called Meet by Google Hangouts, it seems it's going to be an app that makes scheduling and joining group calls with your team and business partners super-easy. Now, by the name, it does look that it's going to be based on the Hangouts platform, but it's actually a bit enhanced. While Hangouts only supports up to 10 people in a video chat, Meet can have 30 users, all streaming HD video.
The new app is part of the G Suite — a combination of Google apps for business, like Drive, Keep, Gmail, Calendar... It hasn't hit the App Store or Play Store yet, but has a website up at meet.google.com.