Yahoo says mobile Flickr redesign led to 25% more uploads and views
2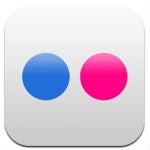 When Marissa Mayer took over as CEO of Yahoo, one of the first things that she did was commit more resources to fixing up Flickr, which had once been the king of online photo services, but had been slipping. The team worked hard, and launched a
complete redesign
of the Flickr mobile apps back in December. Today, in the Yahoo earnings call, the news came out that those app redesigns bumped photo uploads and views 25%.
That is a pretty big bump in usage, which shouldn't be a surprise, because the update was pretty impressive. The update revamped the UI of the app, making it prettier and easier to navigate, as well as adding
16 filters
, revamping Profiles and Groups functionality, and adding the option to login to Facebook (on iOS) for easier sharing.
Although, we're not sure the jump in usage can totally be attributed to the redesign alone. Instagram probably gets some of the credit, since a number of users
migrated to Flickr
as Yahoo offered free Pro account time during the backlash to
Instagram's ToS changes
.