Xiaomi's MIUI app store reaches 1 billion downloads in just 391 days
10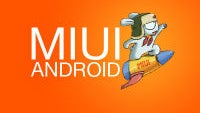 We have talked before about the incredible growth that China's Xiaomi has seen over the past couple of years. The company, along with its MIUI ROM, has been taking China by storm, and as we have also seen, the company is looking to
expand globally
along with new hire (and ex-Googler)
Hugo Barra
. Of course, Xiaomi's growth hasn't just been in hardware, but software as well, where its MIUI app store has been performing like gangbusters.
Xiaomi has just announced that its MIUI app store has reached 1 billion downloads, and the most impressive part of that is that it only took the store 391 days, just over one year to reach that plateau. For comparison, Apple was able to reach that mark in 288 days; Google Play (then the Android Market) took just under 2 years (the exact date is unknown); and, the Windows Phone Store took 865 days (2 years, 4 months, 11 days). Of course, in the past year Apple's App Store and the Google Play Store have both hit the
50 billion download
mark.
Possibly the most impressive part of this is in how much competition Xiaomi has had to face to reach this mark. When Apple did it, there were only a handful of competitors, but Xiaomi's MIUI app store is now ranked number 5 among the more than 200 different app stores in China. Since Xiaomi launched its app store, it has added over 17 million active users who perform 1.3 million daily searches in order to find and download 5 million apps per day.
And, given that Xiaomi almost matched its 2012 device sales in the first half of 2013 alone, it doesn't seem that the company is slowing down, especially with its Red Rice smartphone due on
September 5th
.