Xiaomi will unveil a new monster 6.4" Mi Max 2 phone with a 5,000mAh battery
28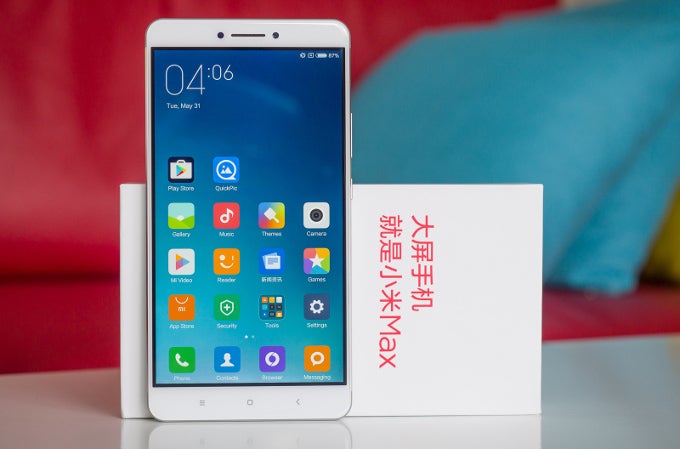 Chinese phone maker Xiaomi builds some great phones that offer excellent value for the money. Take its latest Xiaomi Mi 6 flagship, a stylish glass-and-metal phone with the Snapdargon 835 system chip of the Galaxy S8 and a dual camera with a telephoto lens similar to the one on the iPhone 7 Plus that sells for just $360 (2,500 yuan) in China. Unfortunately, it's only sold in Asian markets.
Now, Xiaomi is ready to announce a new phone that will be a true joy for lovers of big, phablet phones: the new Mi Max 2. The phone will come equipped with a 6.44-inch display and feature a gigantic, 5,000 mAh battery.
The Mi Max 2 will rank as the biggest phone of 2017 with its 6.44" display
The phone will likely not be sold officially anywhere in the United States, or Europe, but phone geeks would still find it worth knowing about its existence. The Mi Max 2 is a mid-range device that will command an even lower price tag than the Xiaomi Mi 6, and it's expected to come in two versions, one with a Snapdragon 625 system chip and one with the newest Snapdragon 660 processor.
The official release date for the Mi Max 2 is set for May 25th in China, and that's when we will learn all the interesting details. In the meantime, this will likely be one of very few supersized phone options so far in 2017. It's not everyone's cup of tea, but it might be just the right thing for those looking for maximum screen real estate. Right below, you will find pictures of the original, first-generation
Xiaomi Mi Max
that
we reviewed in the middle of 2016
.