Xiaomi Mi Max Review
59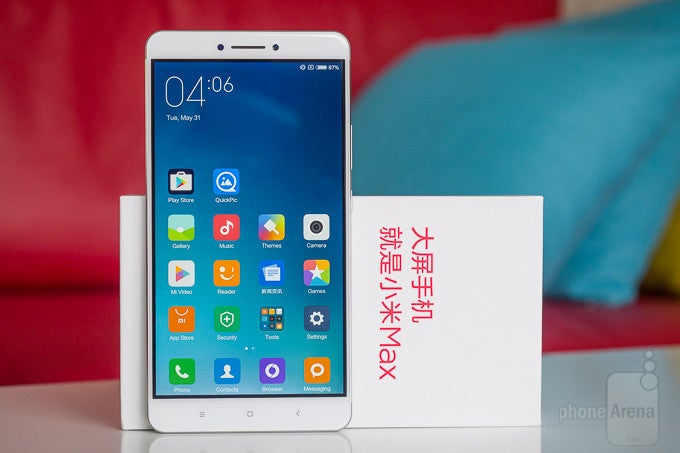 Introduction
6 years since its inception, Chinese smartphone maker Xiaomi is still busy selling quality handsets at pupil-dilating prices. The
Mi Max
is its newest proposition – a gargantuan 6.44-inch phablet with a sleek metal body, nice specs, and seemingly great value for the ~$230 that Xiaomi wants for the base model. Is this another fledgling success for Xiaomi? Well, let's see!
Design
This is one of the largest phones you've ever seen...
Unabashedly enormous it may be, but Xiaomi's phablet exhibits trim bezels and sides, a sleek metal body, and reasonable weight. Make no mistake, it's still a device that few jean pockets can contain, and it does demand two-handed usage, but it's not uncomfortable. Unlocking it with the fingerprint sensor on the back is quick and feels natural. We are also fond of the power and volume keys which are tight and sturdy. Overall, we think the Mi Max's design and build quality rank pretty well in its peculiar class. We would have loved a USB Type-C port in place of the microUSB one, though – it's a somewhat dated component on an otherwise modern device.
Display
The screen isn't amazing, but most of its flaws can be forgiven.
The 6.44-inch display is good, but not remarkable. It has a 1080 x 1920 resolution, which suffices, but its colors are on the colder side and appear darker than they actually are. The viewing angles are solid, but the display left us squinting badly to make out something on a relaxed sunny day, despite its strong brightness output. Overall, the display quality is acceptable, but not exemplary. After all, you get what you pay for, and in this case, the Mi Max's screen is right on the money.
Display measurements and quality