Xiaomi smartphone possibly coming to Europe in 2013
3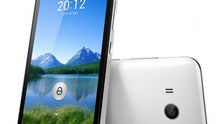 Xiaomi is a brand name that you've probably never heard before, and that should not be all that surprising since China is the only market these handsets are sold in. Yes, we are dealing with a Chinese smartphone company, but before you ignore this bit of news and skip forward to our next post, allow us to introduce you to the devices this small startup has brought to the world so far.
First was the Xiaomi MI-one – announced in August of 2011, it got the attention of tech enthusiasts with its 1.5GHz dual-core Snapdragon S3 processor, 1GB of RAM, 4-inch LCD screen, 8MP camera, and most importantly, $310 price tag. Fast forward a year into the future and we are
introduced to the Xiaomi Phone 2
, flaunting a mighty Snapdragon S4 Pro processor, 4.3-inch screen with resolution of 1280 by 720 pixels, and lots of other noteworthy goodies. Remarkably, its MSRP hovers around the $310 mark as well. Not too shabby for something made by a Chinese company, is it?
Now, although these two smartphones are sold exclusively on the Chinese market, a
"reliable source"
for
Engadget
claims that
Xiaomi is planning on entering the European smartphone market in 2013
. That ought to spice up things a bit, especially if the company manages to retain the competitive pricing of its offerings. However, it isn't exactly clear what smartphone will be chosen for the company's European debut. If Xiaomi wants to introduce its latest smartphone, then a launch in Q2 or even Q1 is not out of the question. On the other hand, it is possible that the Chinese manufacturer is planning an expansion for later on, probably after an eventual introduction of a third-gen Xiaomi phone in August of 2013.
Whatever the case, it would surely be interesting to see whether Xiaomi will be successful outside of its homeland. Neither Huawei nor ZTE has managed to become a household name in Europe, but then again, they have yet to launch a high-end device that would potentially make them stand out of the crowd. How about you, guys? Would anyone give a Xiaomi phone a try, should it be released in your country? Let us know by dropping a comment!
Recommended Stories