Xiaomi partners up with Chinese silicon slinger Leadcore to design custom mobile chips
4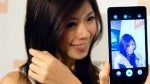 According to EETimes, Xiaomi wants to outfit some of its mobile products with custom processors, going down the vertical integration route of smartphone competitors Apple, Huawei, and Samsung. To treat itself to this competitive advantage, Xiaomi is parnering up with Leadcore, a Chinese fabless chip company, to source products, technology, and patents.
While on the topic of doing business with Xiaomi, Leadcore's VP, Marshal Cheng, shared some interesting insights for the media. According to him, Mi's massive shipments and the need to differentiate its products have made their switch to custom silicon virtually "inevitable". Moreover, Xiaomi can't keep depending on Qualcomm and MediaTek's products, because they are in very high demand, and planning product launches around their availability results in undesirable delays. Besides, everyone's using them nowadays, which eats into Xiaomi's desired exclusivity.
Moreover, Mi is battling a disproportion between the scale of its operations and its intellectual patent portfolio. Last year, the Chinese upstart was slammed in a lawsuit from Ericsson upon launching a product in India. Xiaomi plunged into the market, failing to procure required licenses of Ericsson's wireless inventions beforehand. Partnering up with Leadcore will outfit Xiaomi with a substantial patent portfolio to protect them against painful lawsuits, as the chip maker's owner, Datang Telecom, has had a leading role in developing the Chinese TD-SCDMA 3G mobile telecomms standard.
As Datang is a child of China's Academy of Telecommunication Technology, its subsidiary Leadcore has inherited a vast portfolio that includes LTE and LTE-A technologies in addition to the legacy stuff. So, it's extensive patent protection and custom chips for Xiaomi from now on - non too shabby, huh?
Still, we don't expect Xiaomi to switch to fully in-house developed silicon for its high-end products anytime soon. It will probably take Mi and Leadcore quite a while to come up with a competitor to Apple, Samsung, and Qualcomm's premium-tier chipsets.
source:
EETimes
via
G For Games