Xiaomi pushes back time frame for U.S. invasion by one year
5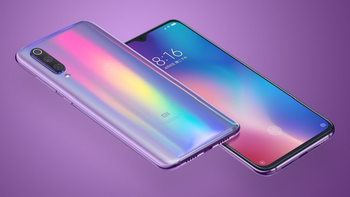 At MWC the other day, Xiaomi unveiled its first 5G phone, the Mi Mix 5G, and the Mi 9 flagship. One thing that we didn't see from Xiaomi was a foldable phone. Truth be told, we might not have expected the company to reveal such a model had it not been for video we passed along last month showing a prototype of such a device. And it was Xiaomi co-founder and president Bin Lin who was handling the phone,
which bends on both the top and bottom of the handset
.
Xiaomi's global spokesman, Donovan Sung,
spoke with Venture Beat
and said that the company is testing a number of foldable concepts, but feels that it is better served by waiting for the market to mature. The company, known for its value for money philosophy, might not feel that selling a handset that could cost upwards of $1,900 is in its best long term interest. He also said that the video of Bin with the phone was posted for two reasons; the company wanted to show the public that it is working with various form factors, and that it has made enough progress on a foldable device to share its work with the consumers.
"In terms of the specific launch time for this, I think we'd want to wait for it to be more mature before we announce that. But rest assured, we are trying a variety of different foldable concepts."-Donovan Sung, global spokesman, Xiaomi