Xiaomi may assault the US market under a new flagship brand, FCC reveals
18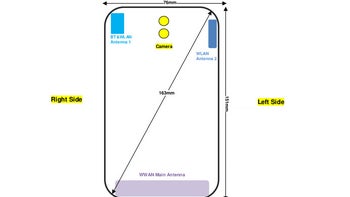 Xiaomi, the Chinese phone maker that recently
vowed
not to surpass 5% profit by selling great handsets at near-cost, and earning on the volume, or when component prices go down with time, just issued an IPO and
raised nearly $5 billion
, floating 10% of the company's perceived value. The IPO process saw it
officially expanding into the West
, with stores in major European markets opening - warranty, local LTE bands, support and all.
The CEO also mentioned that they have
plans for the US markets
, where Xiaomi has only been officially selling some of its accessories so far. Given the current
trade spat
and an overall tense situation with Chinese companies like Huawei or ZTE that also sell telecom equipment, and are under fire
from US intelligence agencies
, one would think this is an impossible task, but Xiaomi may have a trick up its sleeve.
After filing for regulatory approval of a completely new brand in the EU, called Pocophone, it filed for the same device with the FCC on this side of the pond. The FCC filing is complete with a sketch showcasing a dual vertical rear camera and the dimensions of the phone, codenamed as M1805E10A. As you can see, it is 6.4 inches across, which roughly translates to a 6-incher housed in a pretty compact body when accounting for some bezel at the corners. The paperwork also mentions that this is a P2 hardware, perhaps meaning a late prototype or engineering sample, and says two models were submitted, with 6GB RAM and 64/128GB storage versions, indicating an upper midrange or a flagship gear. The gear is listed with 256QAM LTE, and GNSS GPS + GLONASS + Beidou + Galileo) support, meaning it might have the same Snapdragon 845 chipset and unique dual-frequency GPS like the
Mi 8
, adding water to the flagship rumor mill.
The rest of the specs are a mystery, but the latest MIUI 9 software is on board, and the sheer fact that Xiaomi has filed it under a new brand, not its usual Mi flagship or Redmi midranger titles, speaks volumes about the company's intentions. Appearing under a brand new and seemingly unrelated name in the US is a trick that Huawei used successfully with its
Honor
subsidiary which hasn't been under scrutiny from US authorities compared to the Huawei brand, so Xiaomi may try to swim to US shores on the Poco raft this time around and see what happens.
The US is not the biggest smartphone market out there, but it is certainly the most visible media-wise, and the wealthiest when it comes to dollar spending in and around phones and mobile services, so Xiaomi has every incentive to try and pierce through the US red tape. The Poco phone has a vertical dual cam situated in the upper rear middle, so it's neither in the Mi 8 family, nor the Mi 2s flagship, but a brand new device, it seems.