Xiaomi Mi Pad 2 breaks cover: slim and stylish 8" tablet at a killer price
36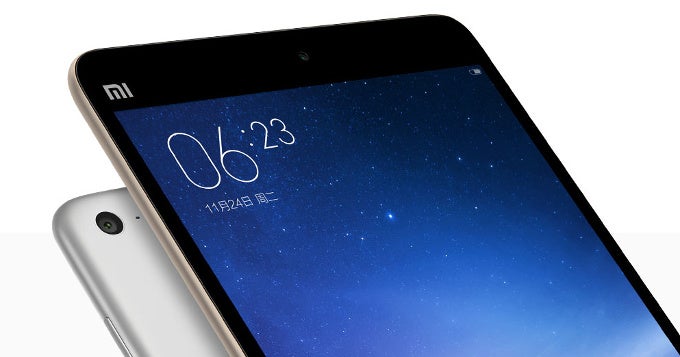 Long after bringing its original Xiaomi Mi Pad tablet, one of the fastest growing Chinese device makers, Xiaomi, has officially lifted the cover off its successor: the Xiaomi Mi Pad 2.
With a sleek aluminum construction, a killer price and the signature feature-rich MIUI experience, the Mi Pad 2 offers great value for the money. Unfortunately, like most Xiaomi gadgets, it will not be sold officially in the Western world (at least not initially), as the launch will happen in China and some other Asian markets.
With this in mind, here is a quick overview of the specs of the Xiaomi Mi Pad 2:
Size
: 132.6mm x 200.4mm x 6.95mm
Screen
: 7.9-inch display with a resolution of 1536 x 2048 pixels, 326ppi
SoC
: 14nm Intel Atom X5-Z8500 quad-core processor running @ 2.2GHz
Storage
: 16GB, 64GB versions
Battery
: 6010mAh with fast charge support
Cameras
: 8-megapixel main shooter, 5MP selfie camera
A notable new feature for the Xiaomi Mi Pad 2 is the fact that you can purchase versions not only with varying amounts of storage, but also with different operating systems: Xiaomi offers it with either Android, or Windows 10 (the latter is only offered in a 64GB storage model).
A Windows flavor is availalbe in addition to the traditional Android version
This is clearly a device made for video consumption and gaming: Xiaomi says it can play back up to 12 hours of online video on a single battery charge, and it advertizes it as powerful enough to handle even the most demanding mobile games.
All of that is achieved with a very refined sense of style. The tablet features a metal construction and measure just 6.95mm thin. Take a look at the prices for the various versions right below (keep in mind that those are the official prices in China, if you import the device, the cost will be slightly higher):
Xiaomi Mi Pad 2 16GB price: $156 (999 yuan)
Xiaomi Mi Pad 2 64GB: $203 (1,299 yuan)
Xiaomi Mi Pad 2 64GB version running on Windows: $203 (1,299 yuan)