The Xiaomi Mi 8 series has already sold 1 million units
11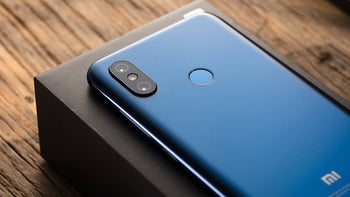 After a pretty successful launch earlier this month that saw the flagship
Xiaomi Mi 8
sell out in
under a minute
in China, Xiaomi's global spokesperson Donovan Sung has confirmed that the Mi 8 series has now sold over 1 million units, with it taking the brand just 18 days to achieve the feat.
Now, unlike OnePlus which saw its latest flagship sell the
same number of units
in 22 days, Xiaomi's achievement doesn't just represent sales of the flagship Mi 8. In fact, the premium handset is currently available alongside a cheaper variant dubbed the
Mi 8 SE
, which ships with the Snapdragon 710 on the inside, although a more expensive Mi 8 Explorer Edition is also set to arrive in the future. At first, this may seem slightly less impressive than OnePlus' feat, but it's worth noting Xiaomi's smartphones are only officially available in China at this point, putting into perspective the scale of the brand's achievement – the
OnePlus 6
is available in numerous global markets. Nevertheless, the company does have plans to launch the smartphones in select European markets later this year, although if recent information is correct, this may
not happen until August
, perhaps allowing Xiaomi to simultaneously release the more expensive Xiaomi Mi 8 Explorer Edition alongside the other two models.
Presently, it's unclear if
Xiaomi
has any shipment goals for its new flagship series in 2018 but considering the apparently strong demand its new smartphones have seen in its home country, the low-cost brand will likely capitalize on the trio's popularity later on this summer as it further expands its presence in Europe.
Recommended Stories