Xiaomi Mi 6 has a dual camera like the iPhone 7 Plus: Portrait mode and first photo samples
7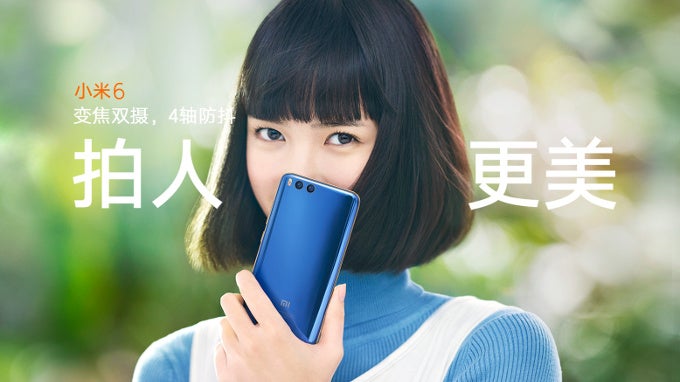 Xiaomi has made a name for itself in China over the past couple of years for its flash sales of phones with great value for the money. And today, it has announced its most important phone for the year: the flagship Xiaomi Mi 6. And it has a dual camera with a special portrait effect just like the iPhone 7 Plus.
What is this new dual camera all about and how good its pictures are?
First, let's look at the camera system itself: we have two 12-megapixel sensors, one with a wide-angle lens and the secondary one with a 'telephoto', 52mm lens that you can use to create a shallow depth of field effect. Many phones ship with dual cameras these days, but it seems that Xiaomi has done the work in software to make this portrait effect fairly accurate: look at just how well it is able to isolate the subject from the background, and even the hair is detected properly. Well done, Xiaomi!
Next up, we have a big collection of photos captured with both cameras on the Mi 6, including the regular, wide-angle one. These photo samples are provided by Xiaomi itself and are captured on the Mi 6, but keep in mind that Xiaomi took the time to find the perfect photos to illustrate best the capabilities of its camera. It all looks pretty good at first sight.