Xiaomi Mi 5 may land December 3rd, after a grand Snapdragon 820 unveiling
9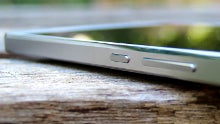 The year is quickly slipping away, but the
Xiaomi Mi 5
is yet to be accounted for, and is now expected to be the last flagship from a major phone maker to be announced this year.
Given the rumors that it will be one of the first handsets
powered by Qualcomm's upcoming Snapdragon 820
chipset, we weren't even hoping it will be released this year, but this latest rumor pegs December 3rd as the date of the expected unveiling. Wait, what, shouldn't Snapdragon 820 actually be announced beforehand?
Well, we are glad you asked, as the source, who has a good track record lately, tips November 20th as the official coming for Snapdragon 820. Qualcomm has
teased a few features already
, but hasn't made a grand announcement just yet, so we might indeed learn more about its most powerful SoC by the end of the month.
Other than the eventual 820 processor, little else is known about the Mi 5. We could reasonably expect a somewhat larger, 5.2" display with QHD resolution, mainly on account of some previous rumors, and of the fact that there are already a few phones with such pixel-dense displays. The panel is expected to feature a pressure-sensitive screen tech, similar to the Force Touch one on
Mate S
, or the 3D Touch on
iPhone 6s
.