Xbox Video (currently) not supported in Windows Phone 8
16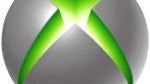 Perhaps you made the switch to Windows Phone 8, or upgraded from a Windows Phone 7 device and have been spending the past week or so getting everything fine-tuned to your liking. While going through your check list of transferring music and pictures, ensuring SkyDrive is all set, maybe you saved Zune or Xbox purchased videos, TV shows or movies for last since the file sizes were larger and you wanted to make sure you had enough space.
Back in the days of the Zune Marketplace, purchased content was synced to your Windows Phone via USB and you would be done with it. One might think that the "new" Windows Phone 8 tool, the "Windows Phone App," would facilitate the same functionality for video content that was rented or purchased from Xbox Video (the successor to Zune). Unfortunately, that is not the case.

Copying eventually led to a non-response and canceling the transfer.
We had seen grumblings about this issue over the past couple days, and thought it wise to see how definitive the issue was just in case things were getting blown out of proportion. Sadly, they are not and this is not even a bug, it is the way things are. We attempted to move the "device" video from Xbox Video to an AT&T
Windows Phone 8X by HTC
as well as a
Nokia Lumia 822
on Verizon. No method of bringing Xbox Video to the Windows Phone 8 device worked, even performing a drag-and-drop while in an open File Explorer window did not work.
Xbox Video purchased can still be downloaded via the Zune desktop application, but the "device" labeled file cannot be copied to the Windows Phone 8 device. We even attempted to copy the standard definition movie to the device with no luck. The guys at WPCentral attempted the same thing not only with Xbox Video sourced media, but also previously purchased Zune content, and even the gurus there could not get it to work. How is it that music and video content from the old Zune environment does not at least provide the same amount of functionality?
The official word from Microsoft is, "Windows Phone 8 does not currently support playback of rented or purchased content from the Xbox Video Store. If you'd like to see this feature added, you can go to the Windows Phone Feature Suggestions website and make requests for future releases." Really??!!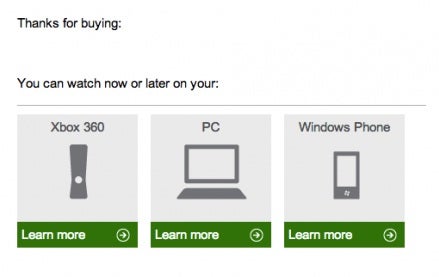 Xbox Video supports playback on Windows Phone, as long as it is a Windows Phone 7.x device.
Okay, we will cling to some hope that seeing the word "currently" means that this is something that will come in a future update. However, the fact that this issue has even arisen is quite disappointing. It is also not very comforting to see the words, "If you'd like to see this feature added..." Even the old Zune Marketplace environment requiring USB synchronization amounts to more functionality than not being able to sync some content at all. This reality punches a serious hole in the "unified" experience that Microsoft hopes to achieve at even the most rudimentary level. We do not like to be bearers of bad news, but we were able to sync the Xbox Video to a Windows Phone 7 handset with no problems whatsoever.
That is not to say that Windows Phone cannot handle video content, it certainly can as we have shown in our reviews of the various Windows Phone 8 handsets. However, you cannot buy this content from Xbox Video.
Why is this issue only now coming to light? Why did we not know about this at the launch of Windows Phone 8 or even beforehand? Frankly, it is catching pretty much all the tech and mobile sites by surprise because it never occurred to even expect that Microsoft would remove such a feature from Windows Phone even with the transition of the market from the Zune brand to Xbox Music and Xbox Video. It was expected and a given that the ecosystem would include mobile devices. After all, Xbox Video content can be played on Windows Phone 7 devices even though they do not have access to Xbox Video or Music.
For now, we will have to wait and see how things develop and hopefully we will not be waiting for Windows Phone 9 before the media experience is all encompassing.
sources:
Microsoft
,
WPCentral
and
WinSupersite